Started in the summer of 2014, AFTER by TORI is a catering service created by my talented friend, Victoria, who decided to channel her skill at baking into philanthropy. The proceeds from her baked goods go to the UCSF Benioff Children's Hospital. I had the pleasure of assisting her with rebranding through creating a new logo for use on her website and merchandise.
Adobe Illustrator and Photoshop
I began by creating several iterations of the design.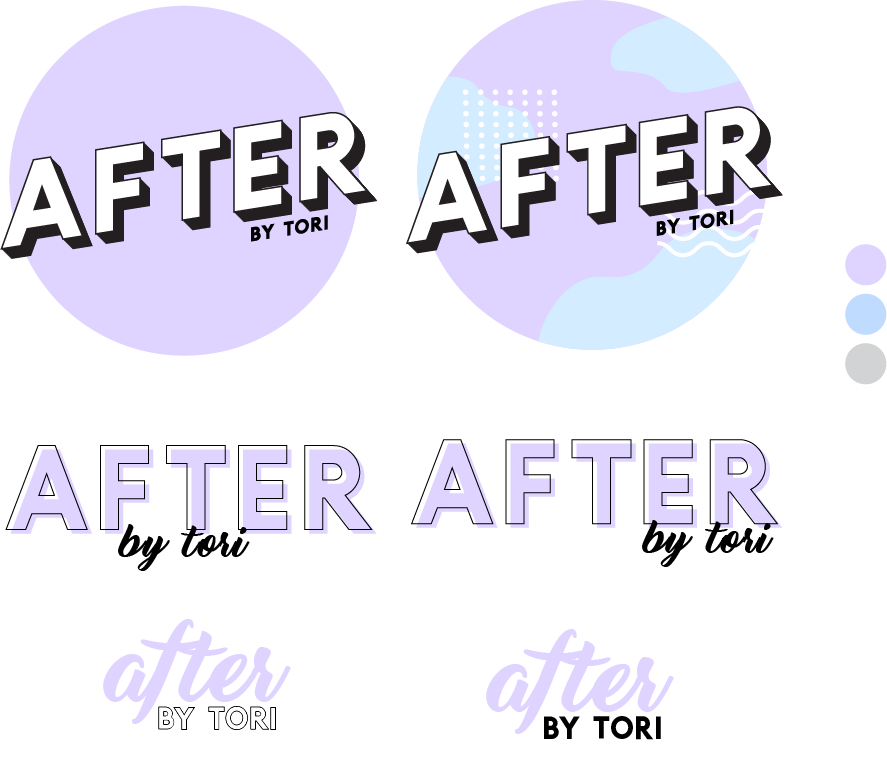 The goal of the logo is to be an eye-catching, recognizable representation of the business. I chose pastel colors to match the light, pleasant feelings evoked upon entering a bakery.
I played around with the text placements and fonts, focusing on readability and comfortable spacing. After consulting with the client, we agreed that the diagonal, bolded logo was most fitting.
In order to match the pre-existing palette on the client's website, I switched the color scheme to pastel orange. I also created a matching business card design to further promote brand unity in the business.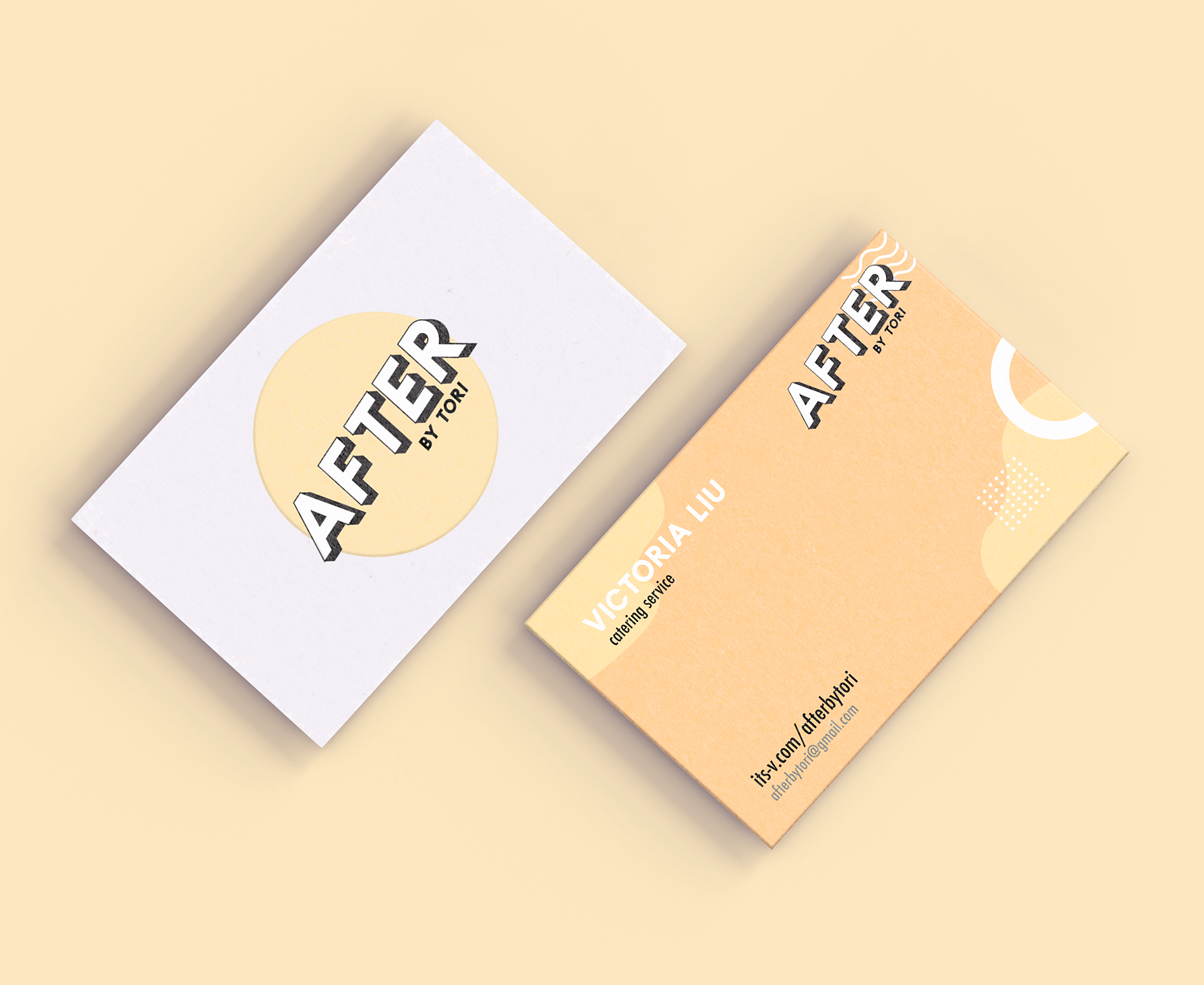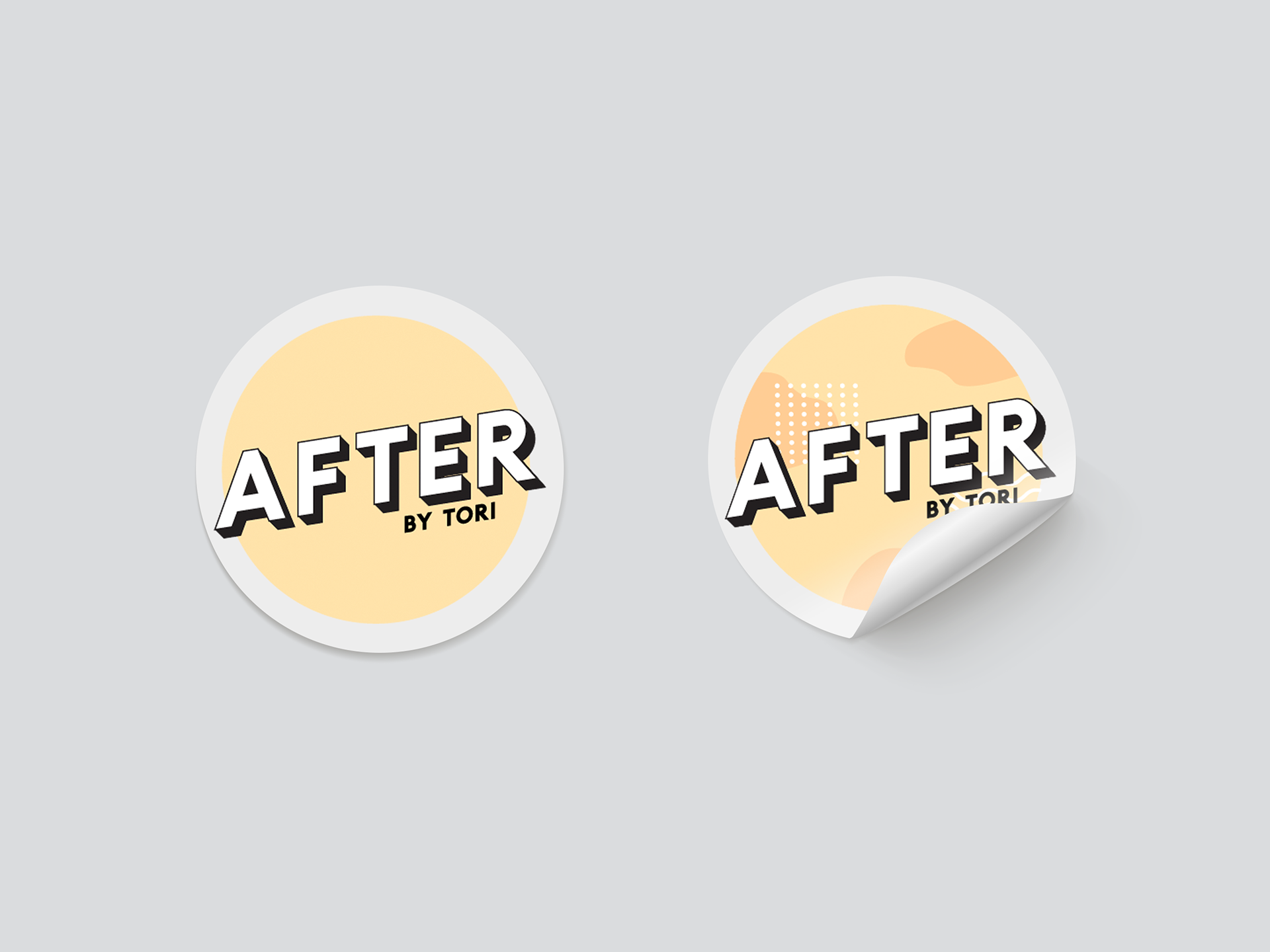 Reflection
This was such a fun project to take on, and I'm so glad that I got to use my skills to help out an old friend striving for a great cause. It was super exciting to see my designs in use and in sticker form! In the past, I felt unconfident in my logo designing abilities because I envisioned logos as being intricate and difficult to make, but I realized that in the current age of design, simplicity is key. Many recognizable company logos are simply a line of text — minimal, straight-forward, and recognizable. In the future, I want to explore more ways to find a balance between originality and simplicity.