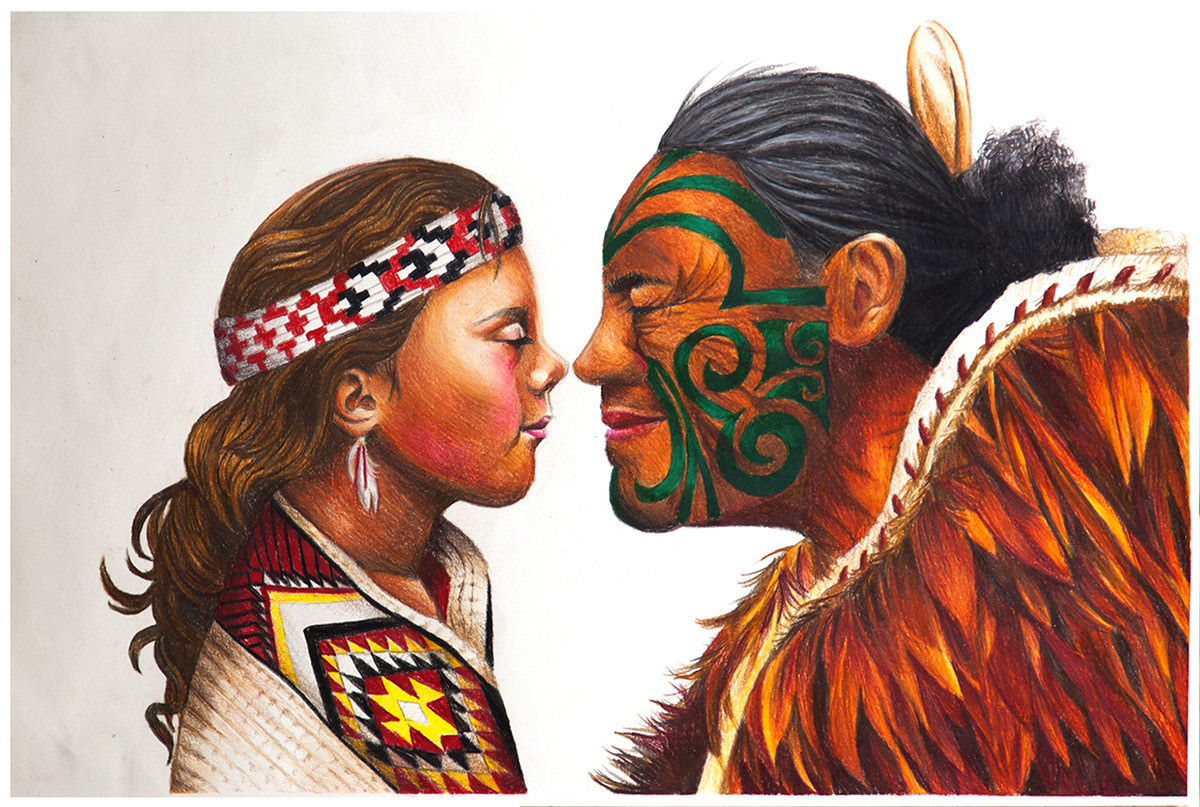 Purpose
I chose "Ceremonies of Humanity" as the theme of my concentration portfolio because I wanted to explore cultures and traditions that transcend human difference and foster unity. From the beginning of time, human nature seems to be inseparable from xenophobia and the alienation of those who differ from oneself. I hope to convey that these polarizing mindsets and the inability to understand others can be overcome through experiences that celebrate our shared humanity. Whether it be ubiquitous celebrations like birthdays and weddings, or unique traditions such as the Maori hongi or the Japanese tanabata, ceremonies add vibrancy to human history and unity to the human experience.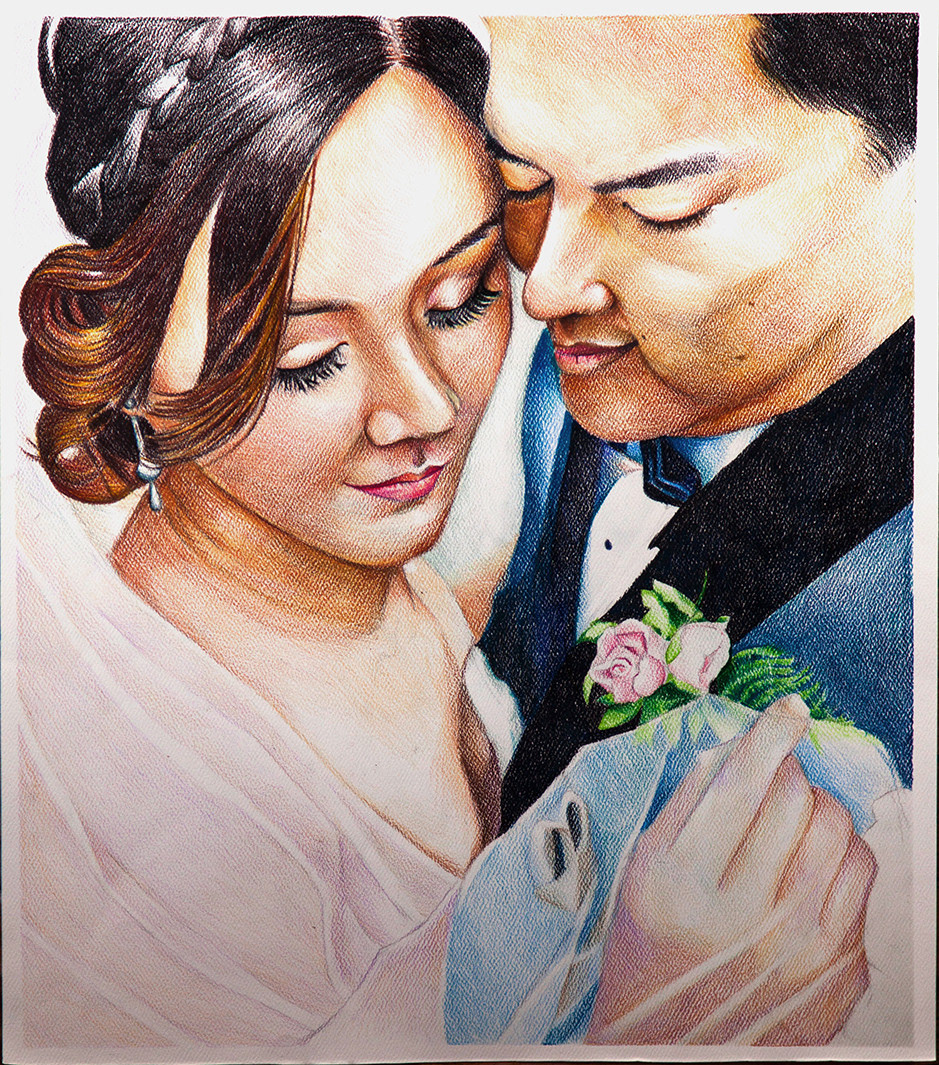 Union (16"x20", colored pencil)
I began my concentration with a piece done on a more ubiquitous human ceremony – weddings. I drew my inspiration from the recent wedding ceremony of one of my dear friends. I worked to bring out the intimacy and serenity that exists in a union of love, an experience shared by all cultures and forms of society.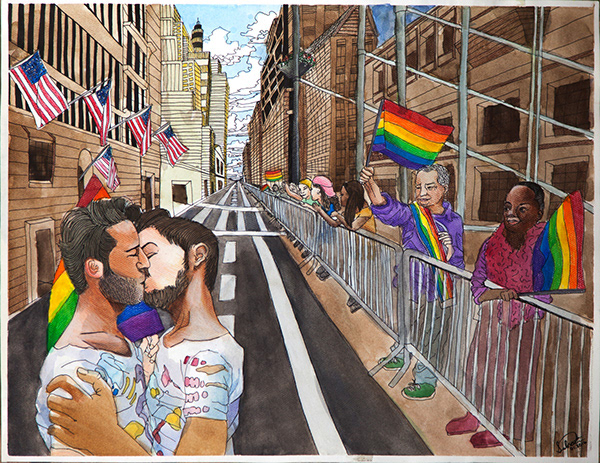 Love Wins (25"x17", watercolor, ink, and colored pencil)
On June 26, 2015, LGBTQ+ marriage was finally legalized in all 50 states of America. Attending San Francisco Pride that year was an unforgettable experience — a celebration of love, acceptance, and the freedom to live your life the way that you want. As it should have been all along.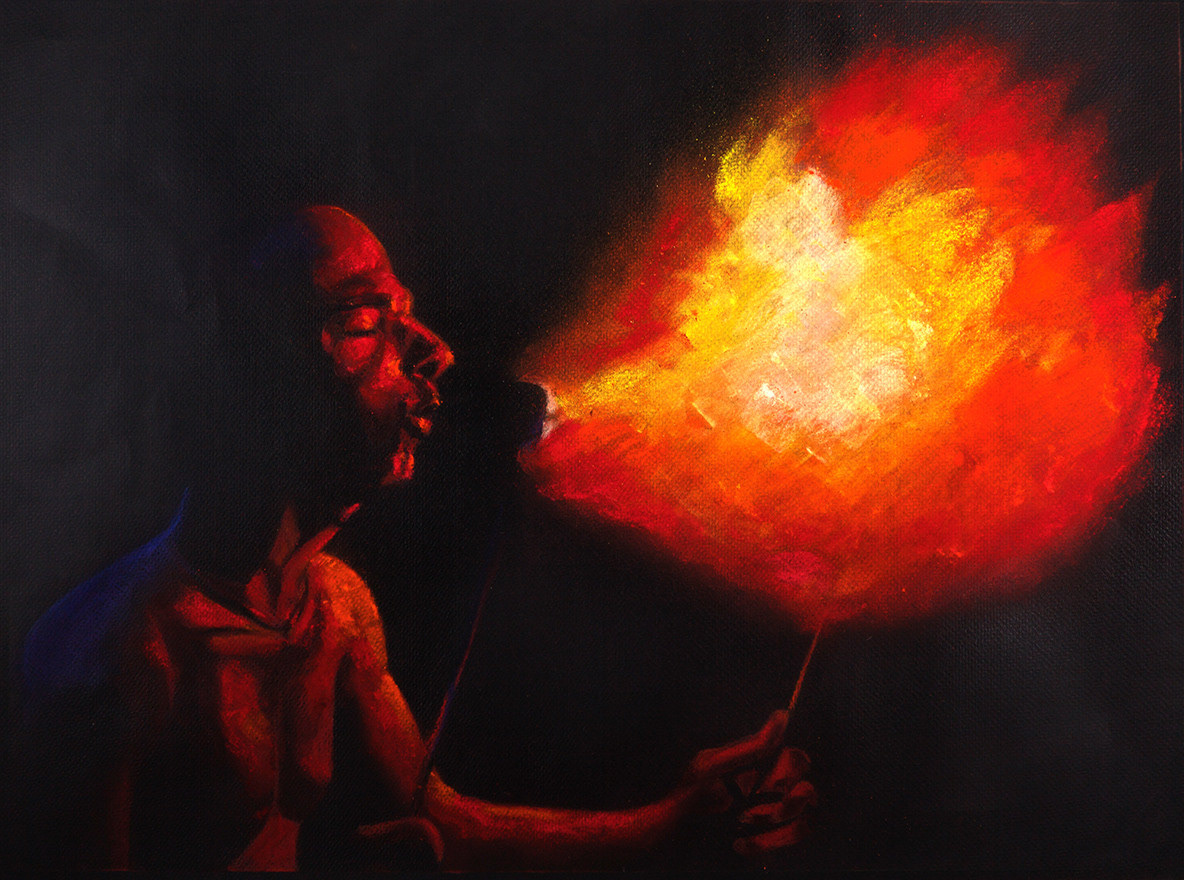 "Ceremony of Fire" (30"x24", soft pastel)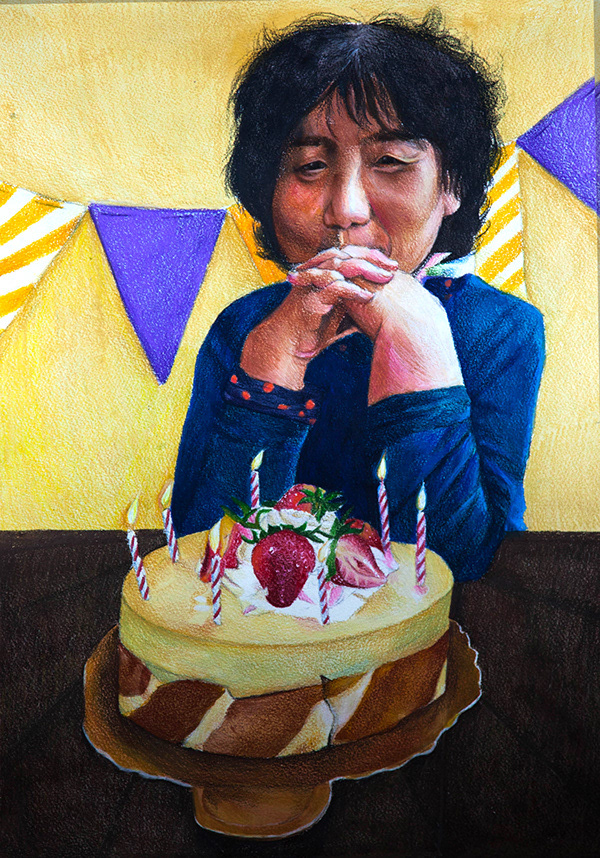 Birthday (18"x28", colored pencil)