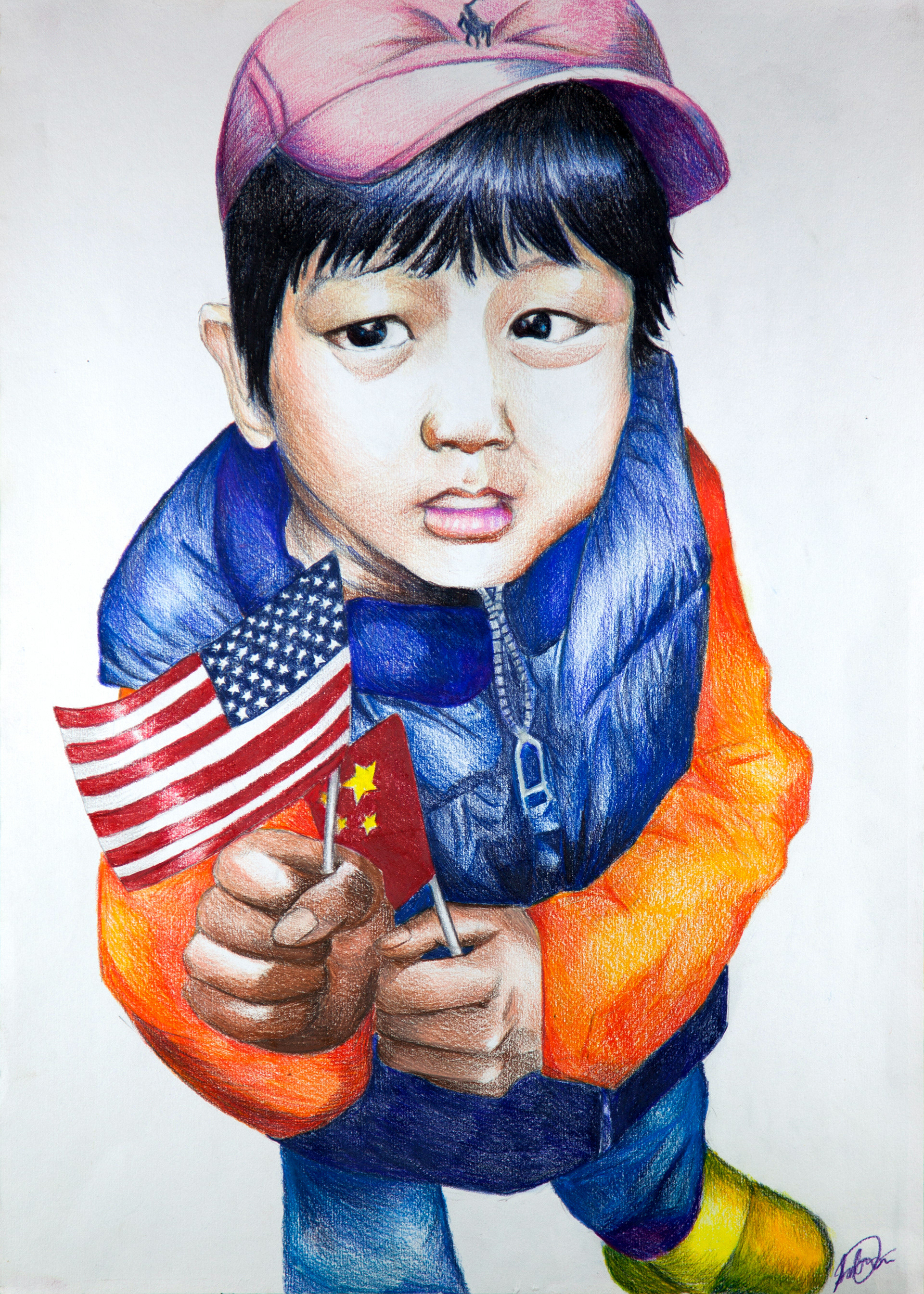 Purpose
Who am I? Where do I belong? Growing up as an ethnically Chinese person in America, these were questions that I often found myself wondering. Being multicultural felt like a double-edged sword: while I get to experience the cultural vibrancy of two countries, I also had to face racism and rejection. This small project is my way of reflecting on what it means to be Chinese-American.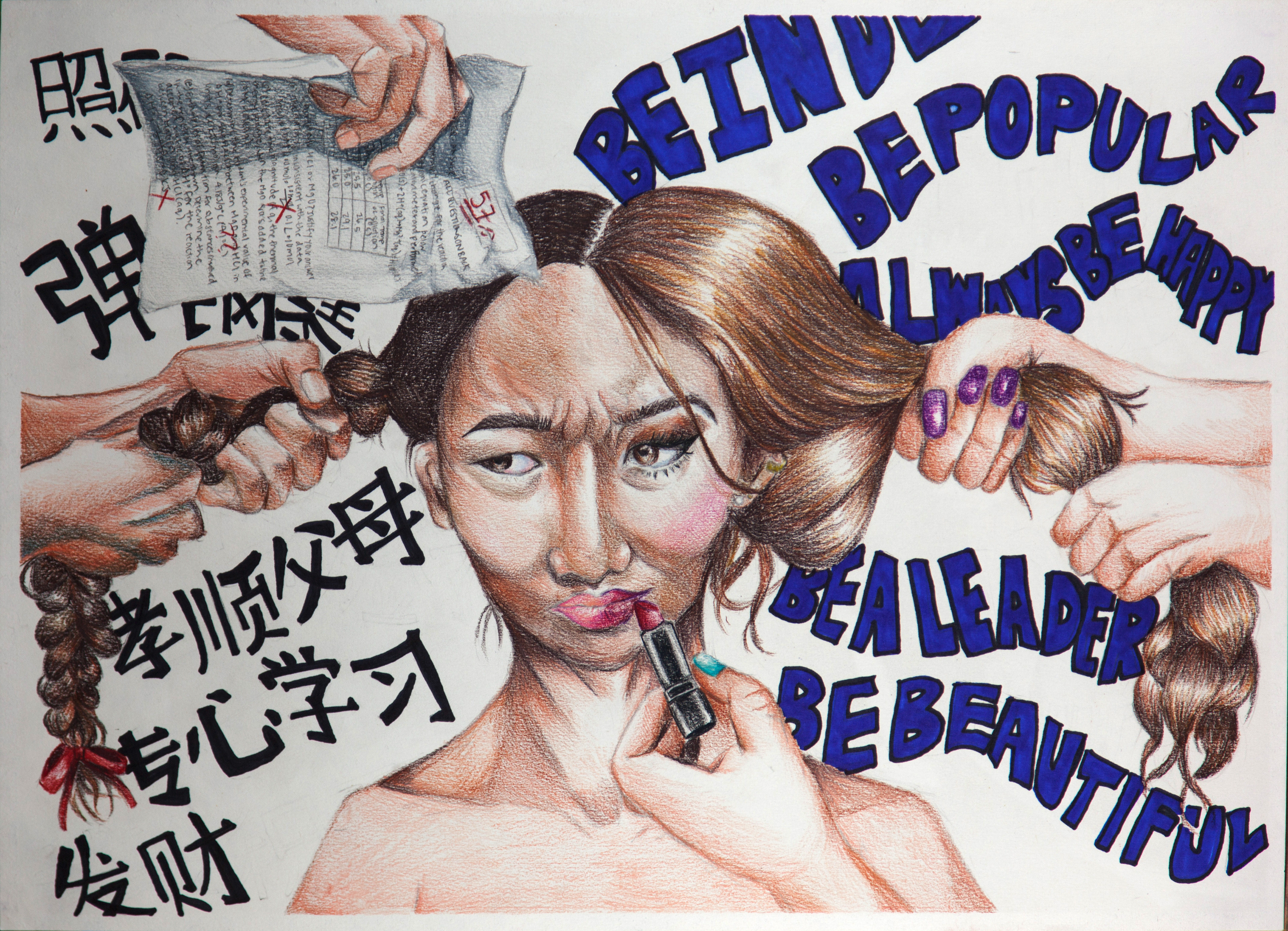 Expectations (20"x14", marker and colored pencil)
A self-portrait reflection on the two very different sets of expectations that I faced growing up.
Anti (20"x14", watercolor and colored pencil)
After learning about the Chinese Exclusion Act of 1882 in APUSH, I drew this as a portrayal of the hatred and xenophobia that used to be legal and acceptable in America.