Creative tools for curious minds.
In the midst of the COVID-19 pandemic, I had the opportunity to complete a virtual internship at Sumo, a Finnish startup that provides a fully web-based creative suite aimed to overcome barriers to creativity and provide free and accessible tools to students. My

role was to redesign its web interface, develop and maintain brand guidelines, and collaborate with various teams to align business goals with user needs.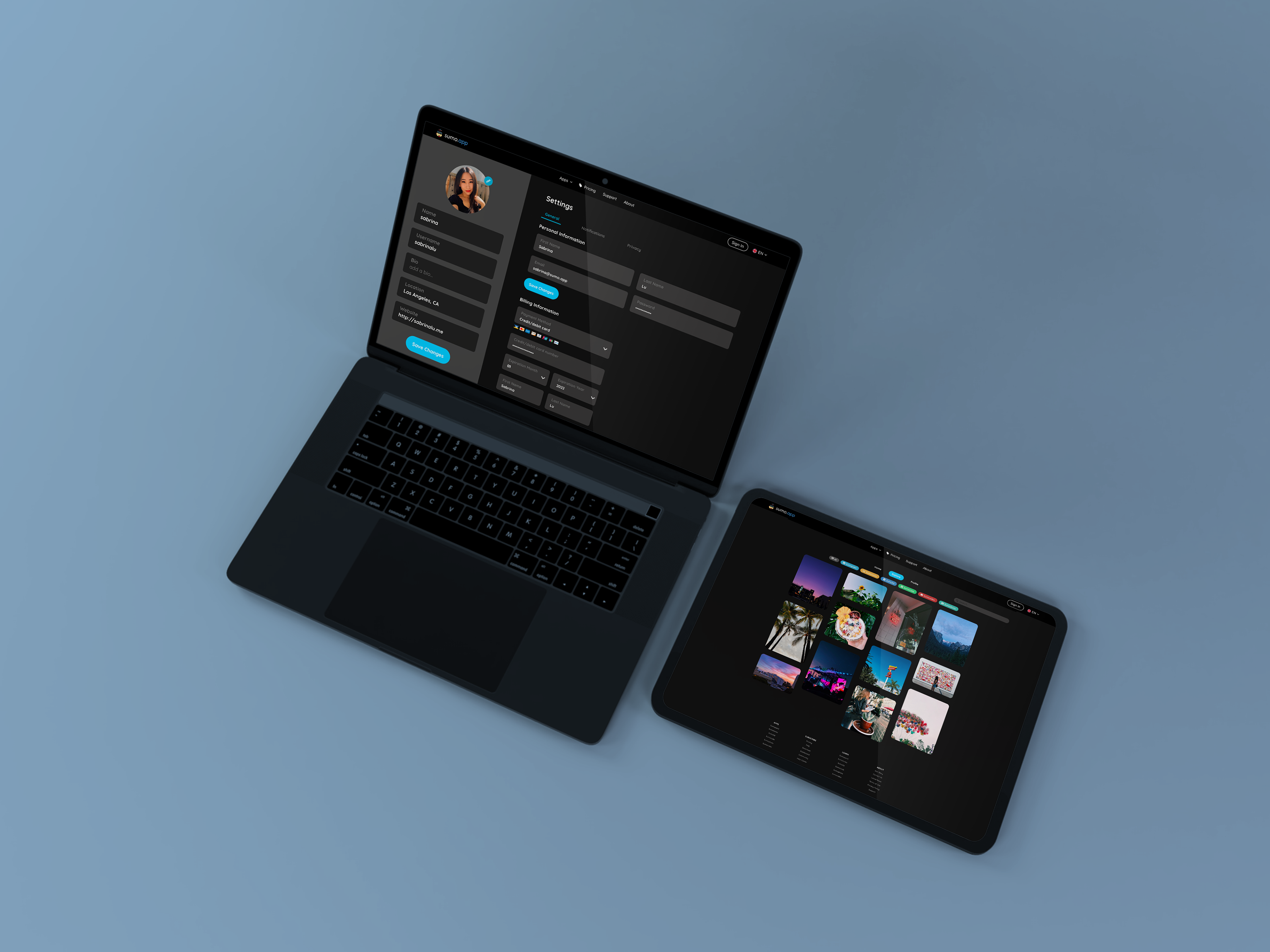 To cultivate a Sumo Community — although Sumo was first launched in 2008, it lacked a cohesive platform for users to share their works and collaborate with others.
In order to begin building a community, I designed a dashboard and community page, which would be integral to helping users find a creative network and exchange ideas with talented individuals around the world.
In order to make Sumo stand out in a field with several prominent competitors, I analyzed the structure and key components of other creative platforms.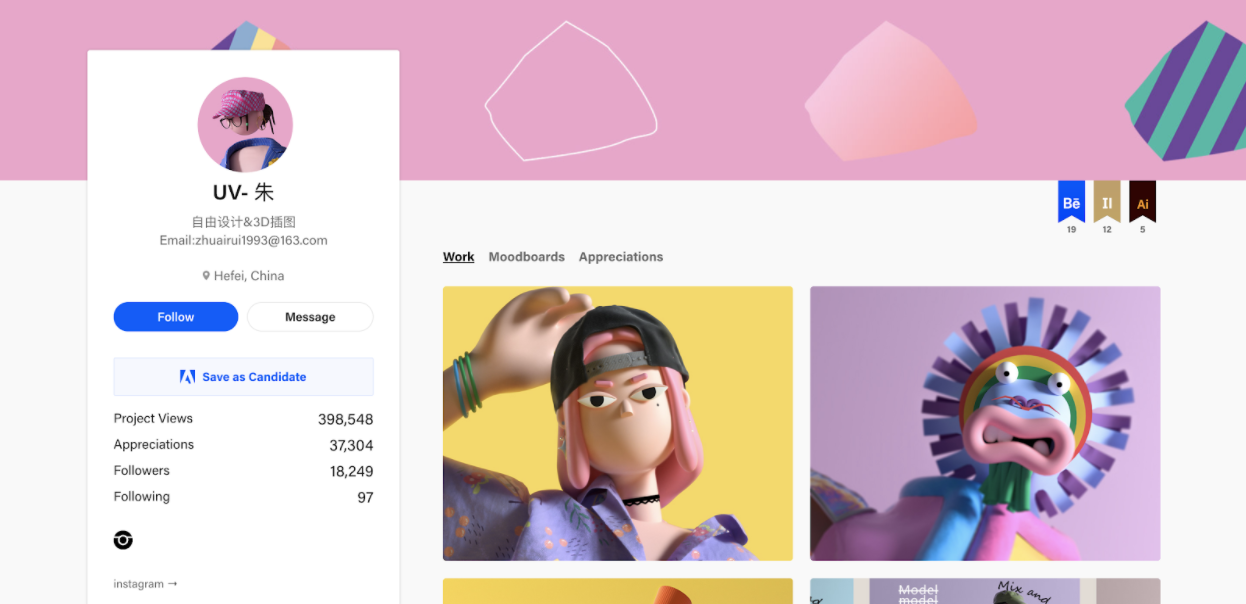 Behance merges the profile and dashboard into one interface. The profile sidebar includes location, statistics, external links, as well as the option to save the user as a candidate for hiring. The number of works created with each app is displayed, and the user's collections and likes are shown.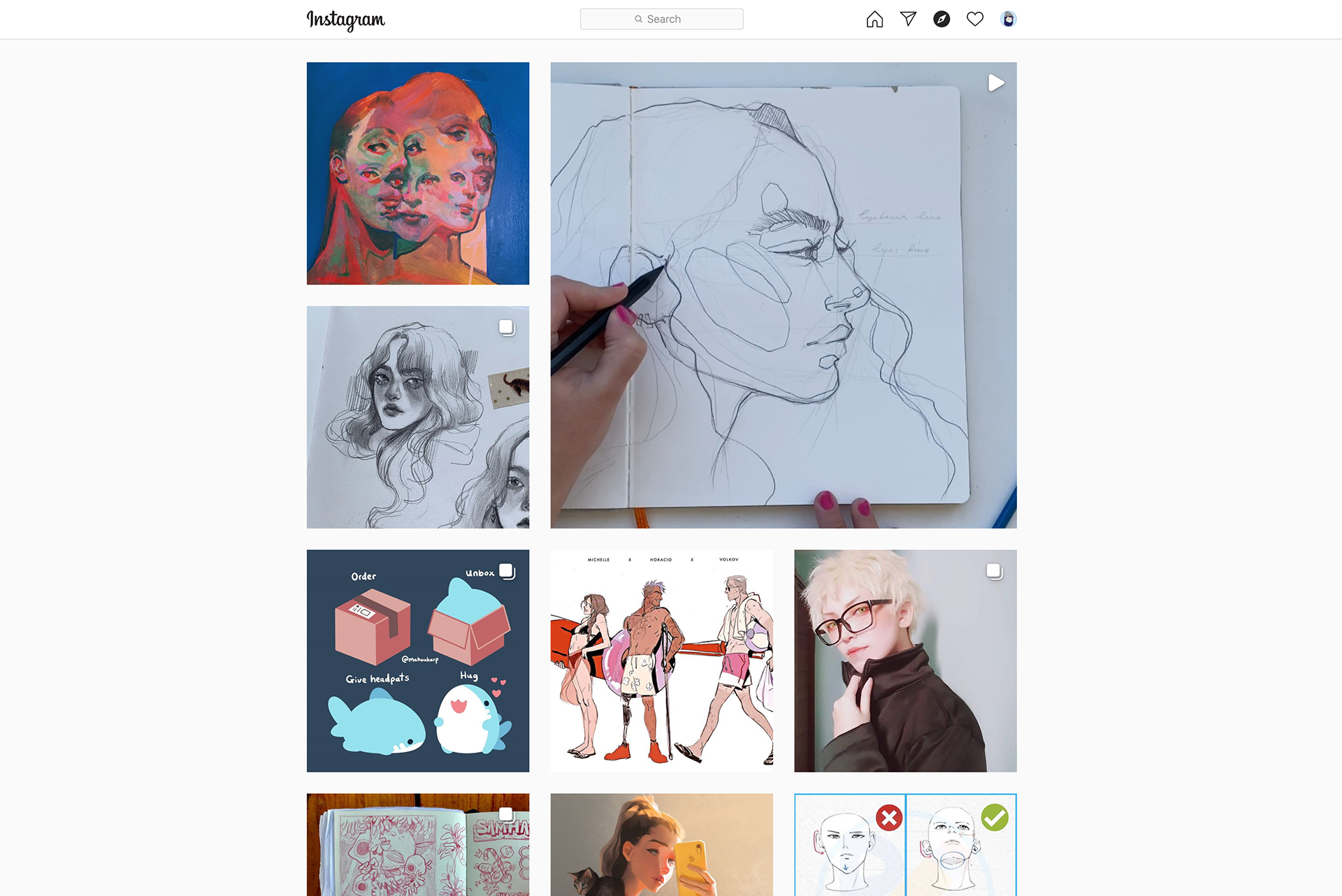 While Instagram is not specifically marketed as a creative platform, it is a huge resource for creatives to find and share work. On the Explore page, Instagram omits all textual description and confines all works to fixed squares for an organized, minimalistic presentation.
1. Incorporating various options for profile customization helps maximize creative expression and encourages users to personalize their pages.
2. There should be ways for users to market their skills, find work opportunities, and connect with other users.
With this in mind, I moved to the next steps in laying out the foundation of the pages.
I began by experimenting with placement and organization of the components of each page.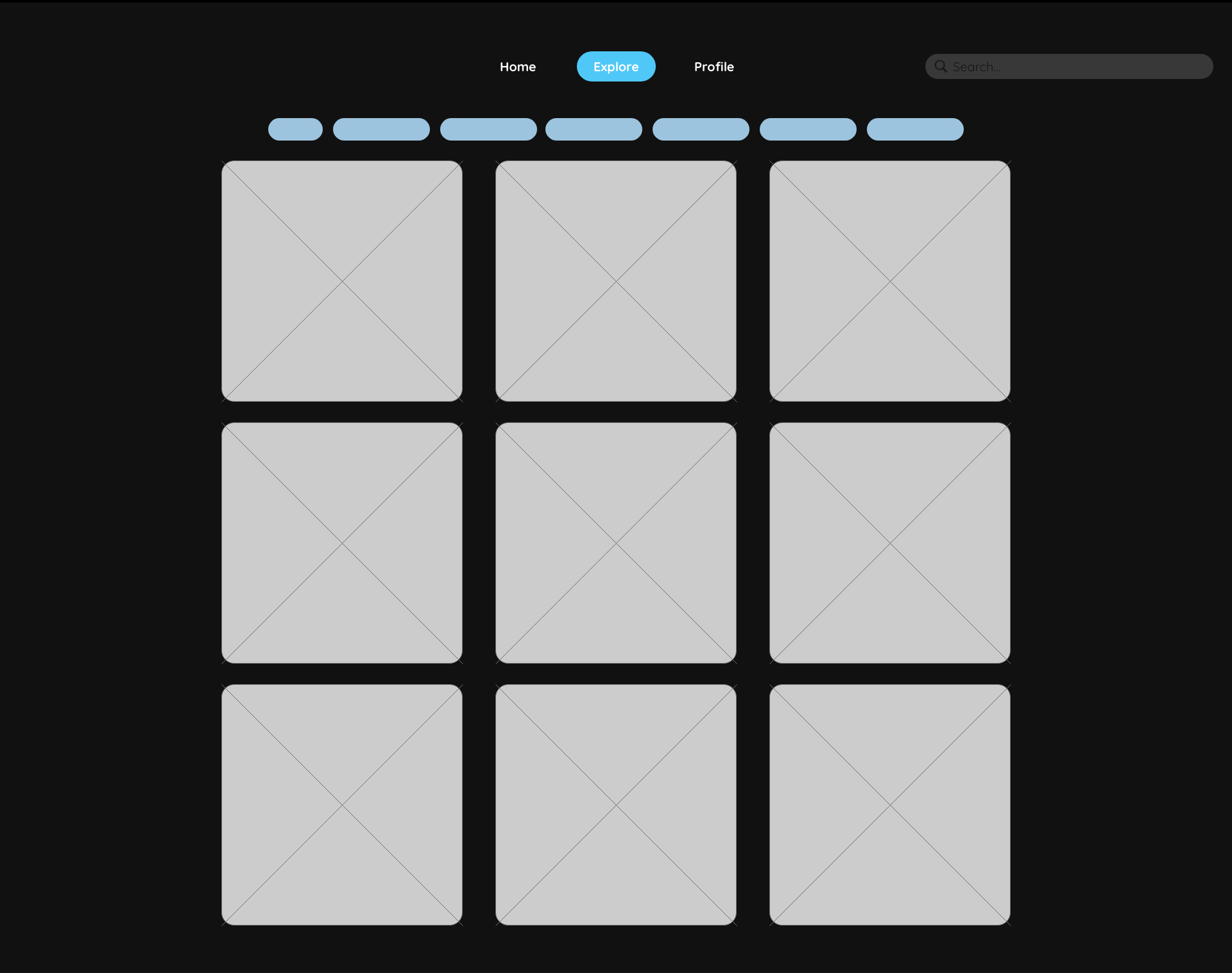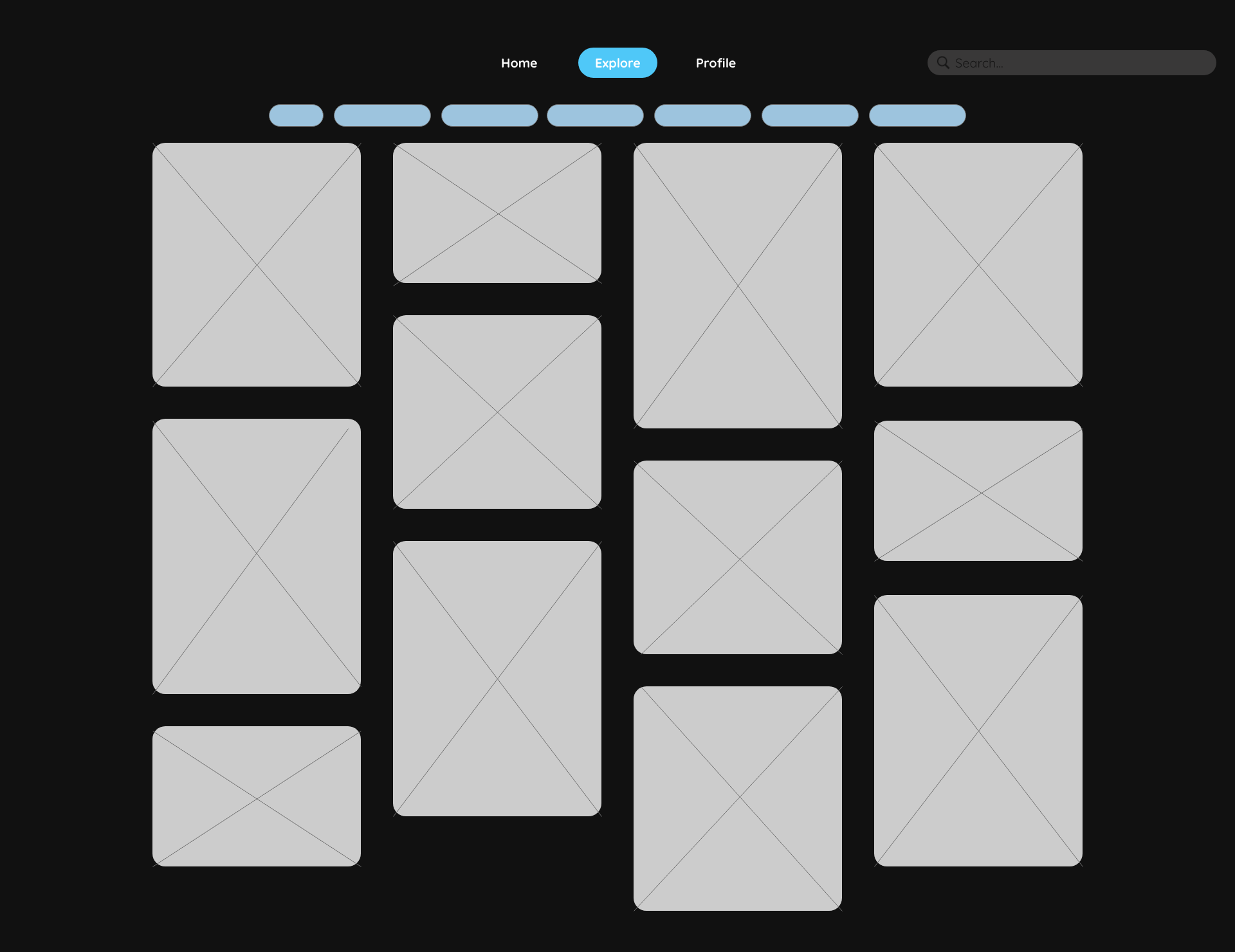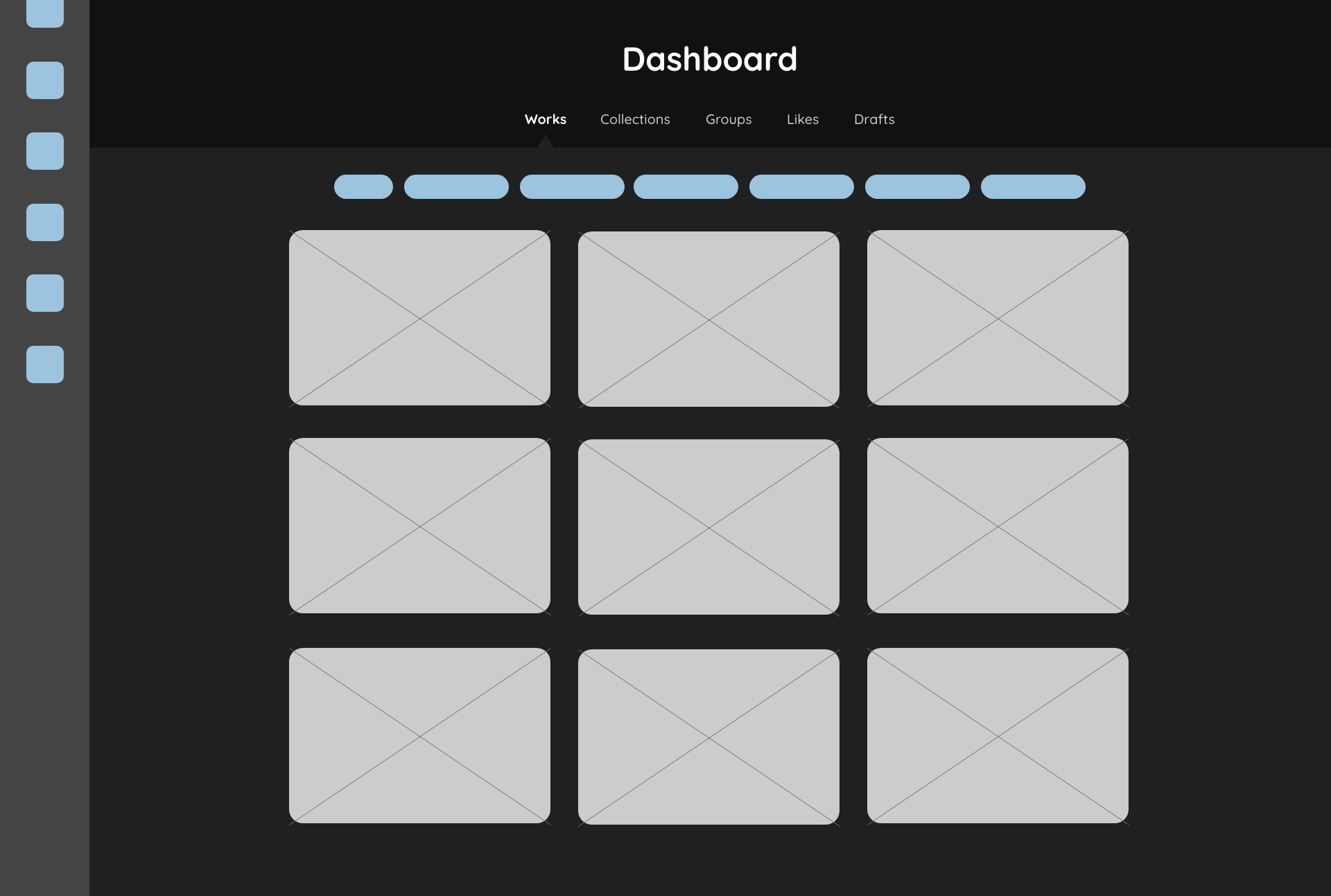 After experimenting with different layouts and weighing pros and cons, I brought my current wireframes to life.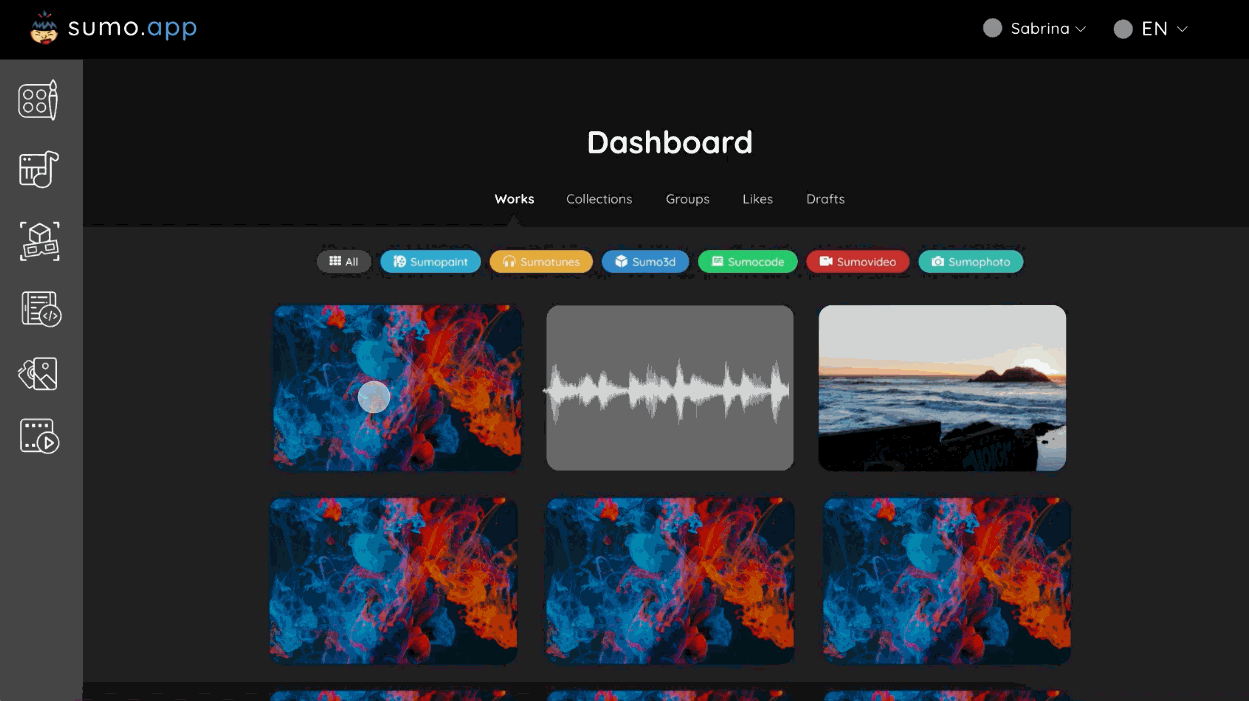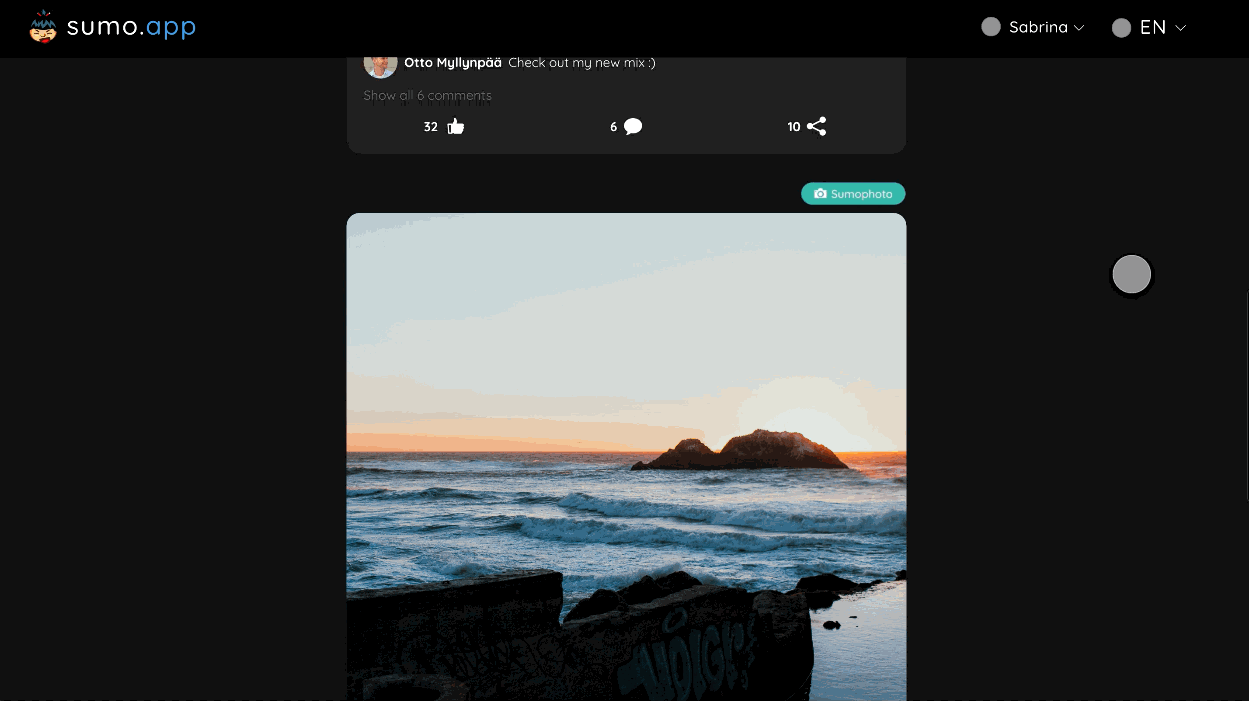 This was my first time doing a UX/UI internship, and I am eager to improve upon my work and continue building my skills. A major challenge for me in this project was that as an intern, I did not have free reign to implement my personal design choices, so I had to find a balance between creating innovative designs and maintaining the company's pre-existing brand. 
Through this experience, I learned the importance of backing every design choice with research and reasoning — during my internship, I had the opportunity to directly communicate with users and receive feedback on the usability and intuitiveness of the website, which allowed me to further reflect on ways to improve the user experience and create effective designs.