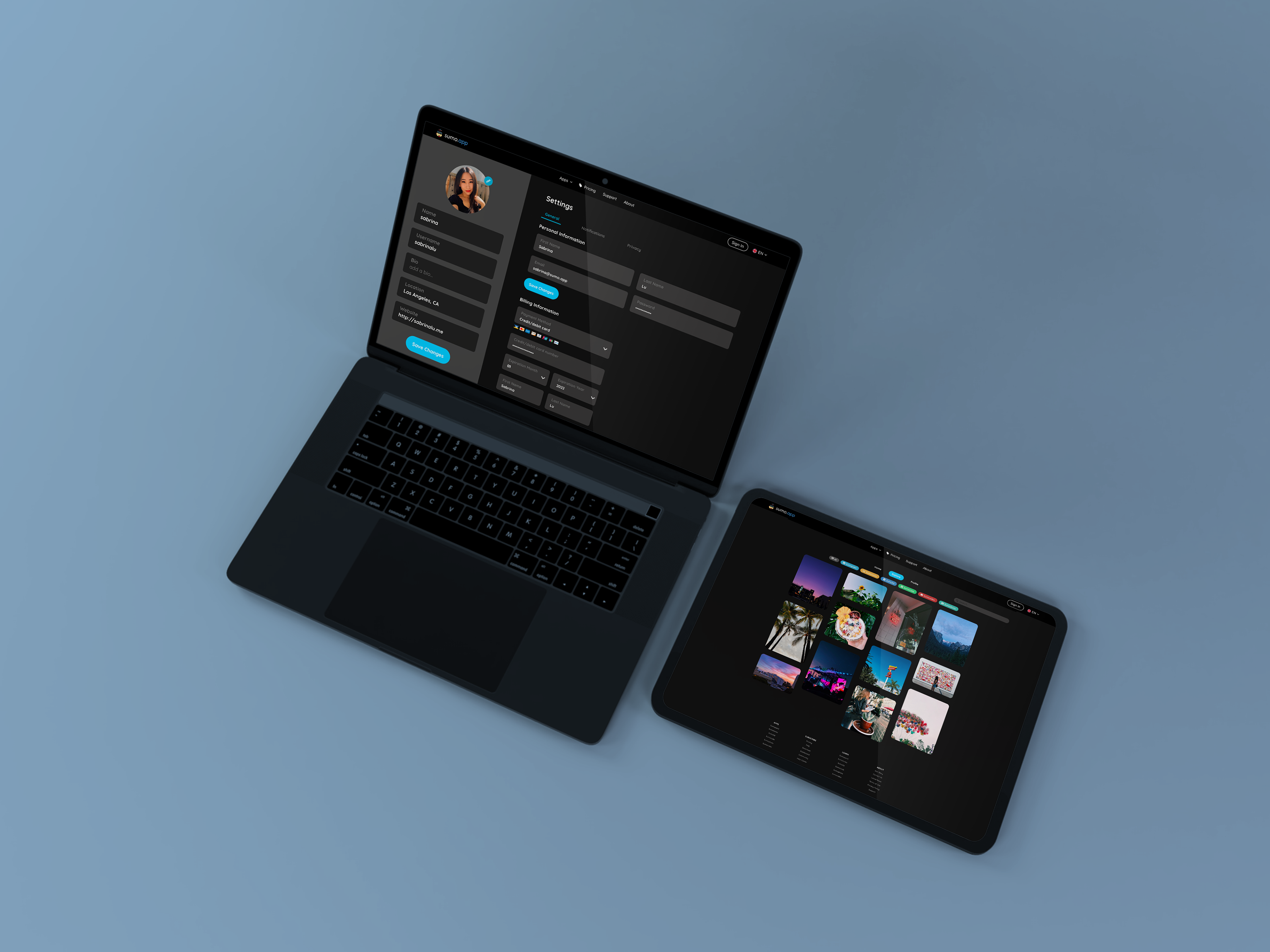 Project
I redesigned the web interface and architecture for Sumo, a SaaS e-learning startup based in Helsinki, Finland that provides a free web-based creative suite aimed to overcome barriers to creativity.
Role
Skills
Web Design, Interaction Design, User Research
Timeline
How might we cultivate a Sumo Community where users can share their works and collaborate with others on a cohesive platform?
User Research
After interviewing several users and discussing major focus points for improvement with the CTO and marketing team, I identified the following key pain points:

In order to make Sumo stand out in a field with several prominent competitors, I analyzed the structure and key components of other creative platforms.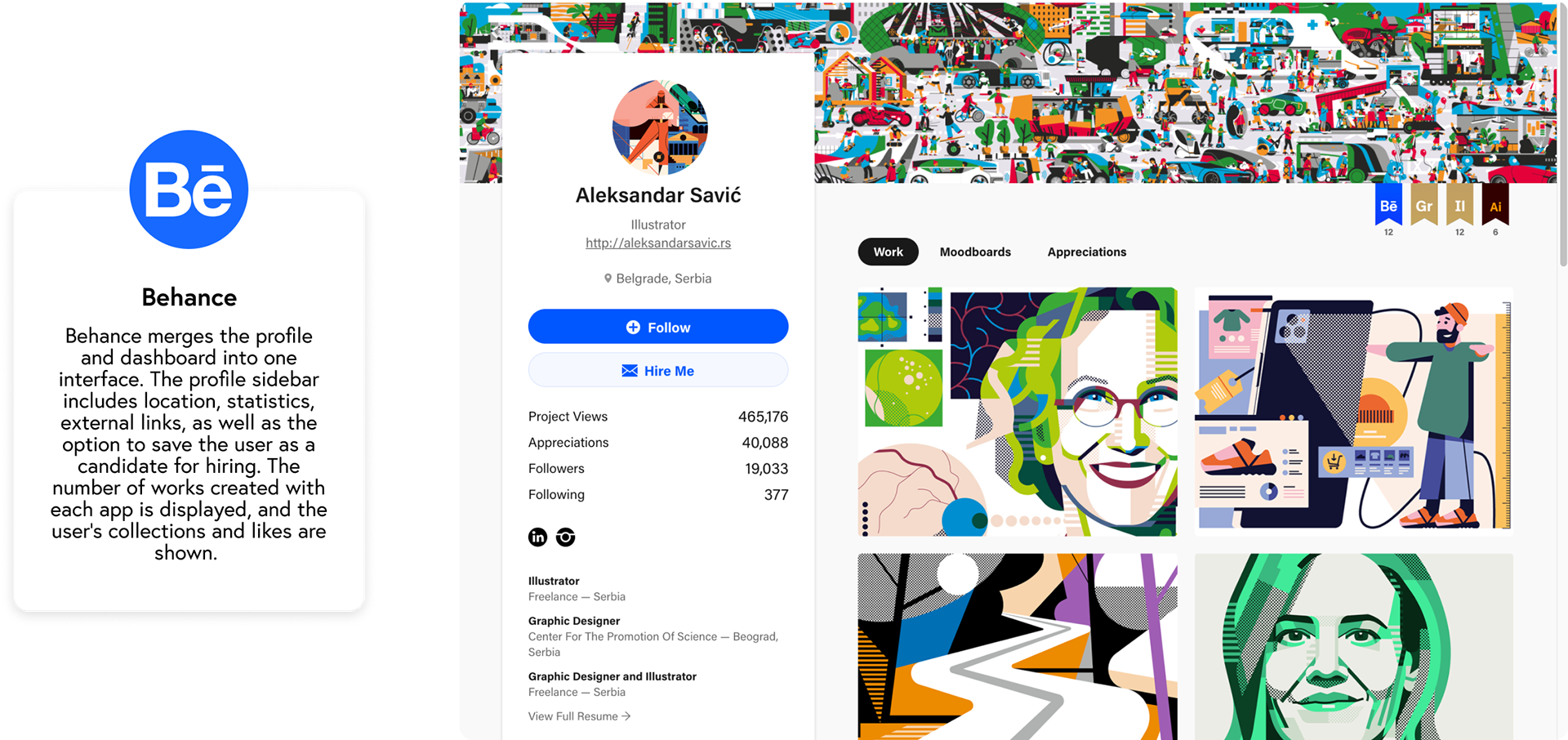 1. Encourage customization.

Incorporating various options for profile customization helps maximize creative expression and encourages users to personalize their pages.
2. Foste

r networking building. Many creatives are in search of jobs, opportunities, and ways to grow. Thus, creative platforms should provide ways for users to market their skills, find work opportunities, and connect with other creatives.
3. Good design is invisible.

No one likes to use an interface that is cluttered and distracting, and a creative platform should especially embody good design principles. 
With this in mind, I moved to the next steps in laying out the foundation of the pages.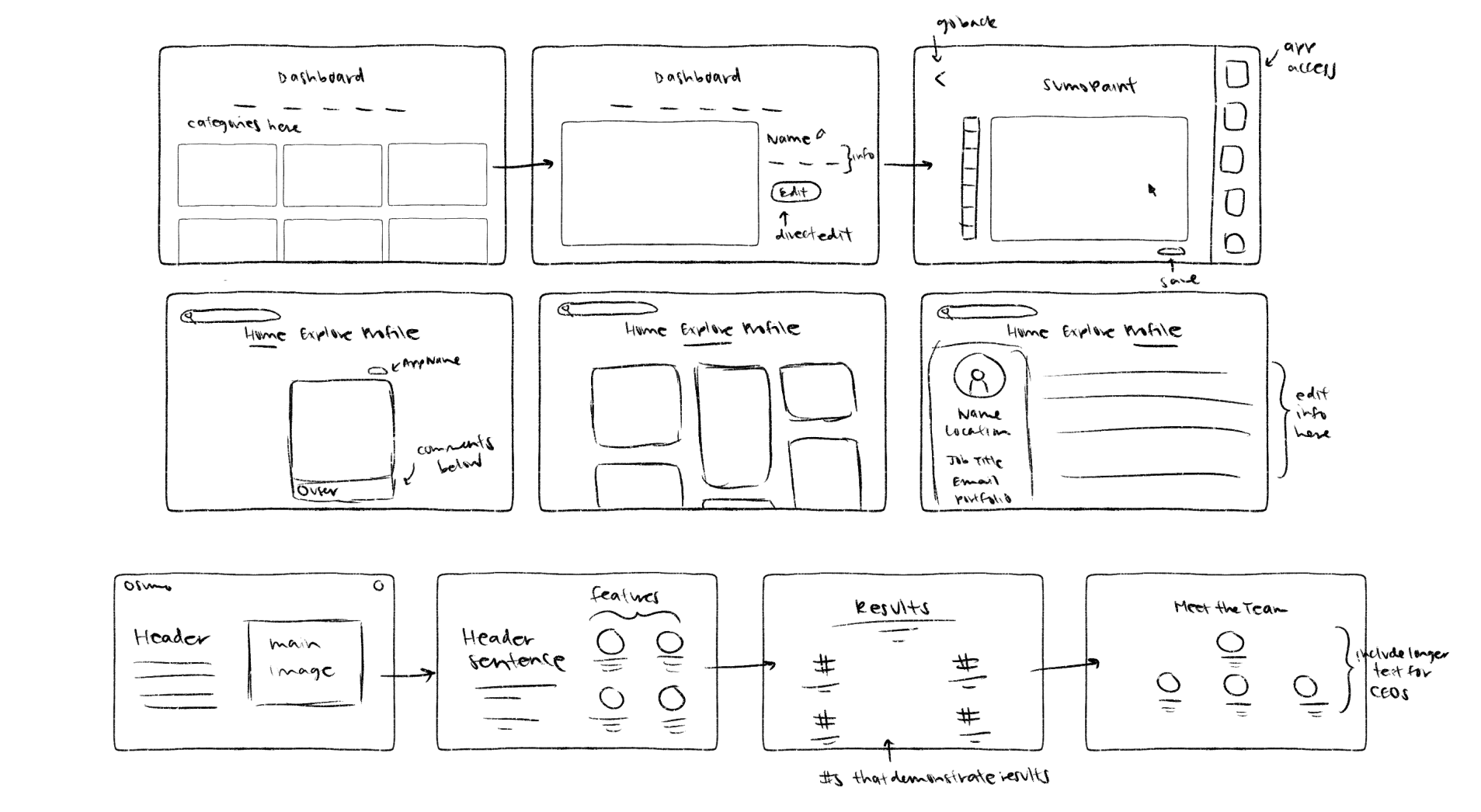 Initial Sketches
What features should we focus on?
Through sketching out my initial ideas, I narrowed down the features that are most important, focusing on the purpose of each screen:
1. Dashboard:
Users will be provided a home base for all their projects and can easily navigate to each individual project and make modifications.
2. Community:
This will allow users to see updates from others and explore popular works. 
3. Profile/Settings:
This will allow customization, both to the user's personal information and preferences. 
Low Fidelity Wireframes
In the first iteration, I experimented with placement and organization of the components of each page.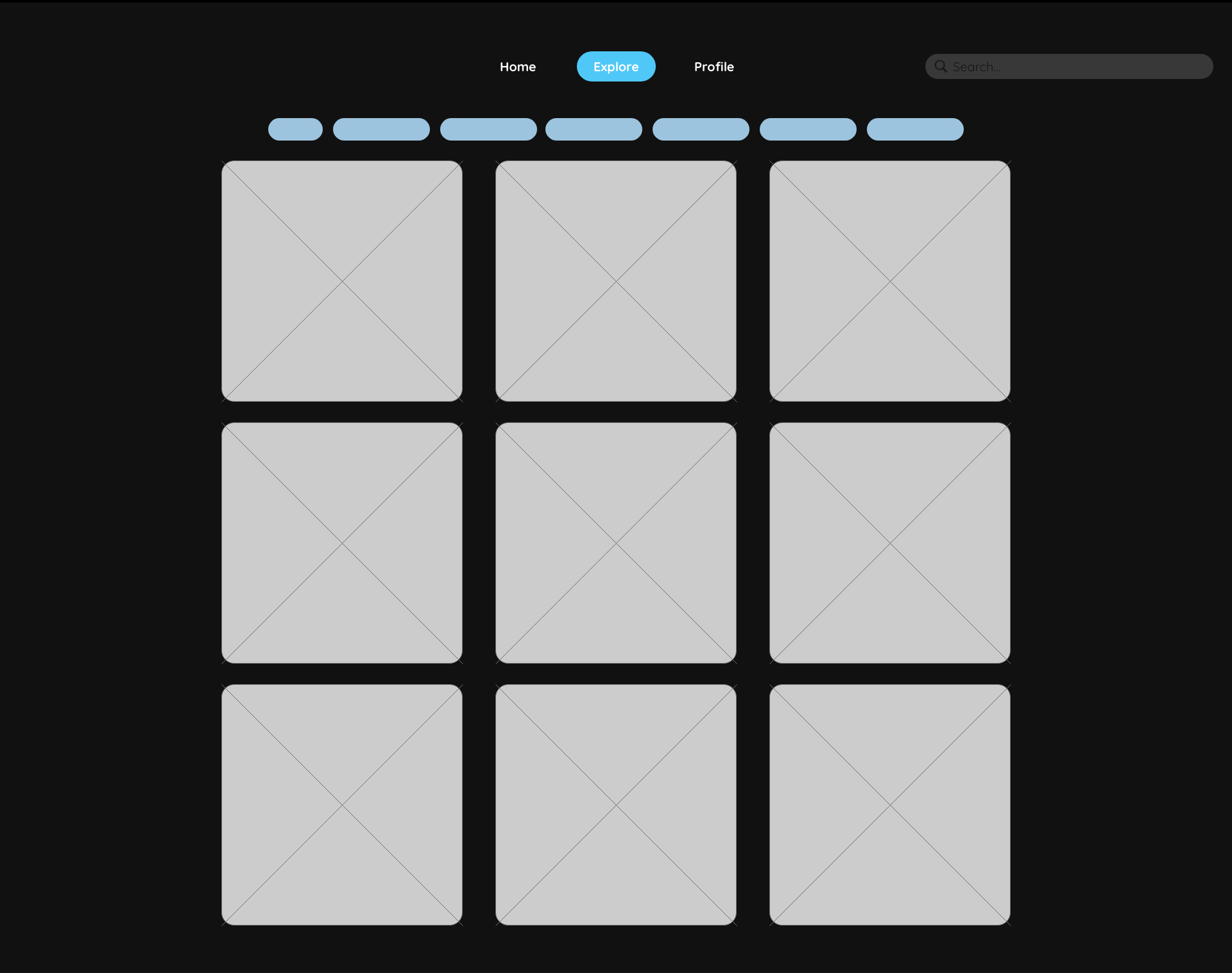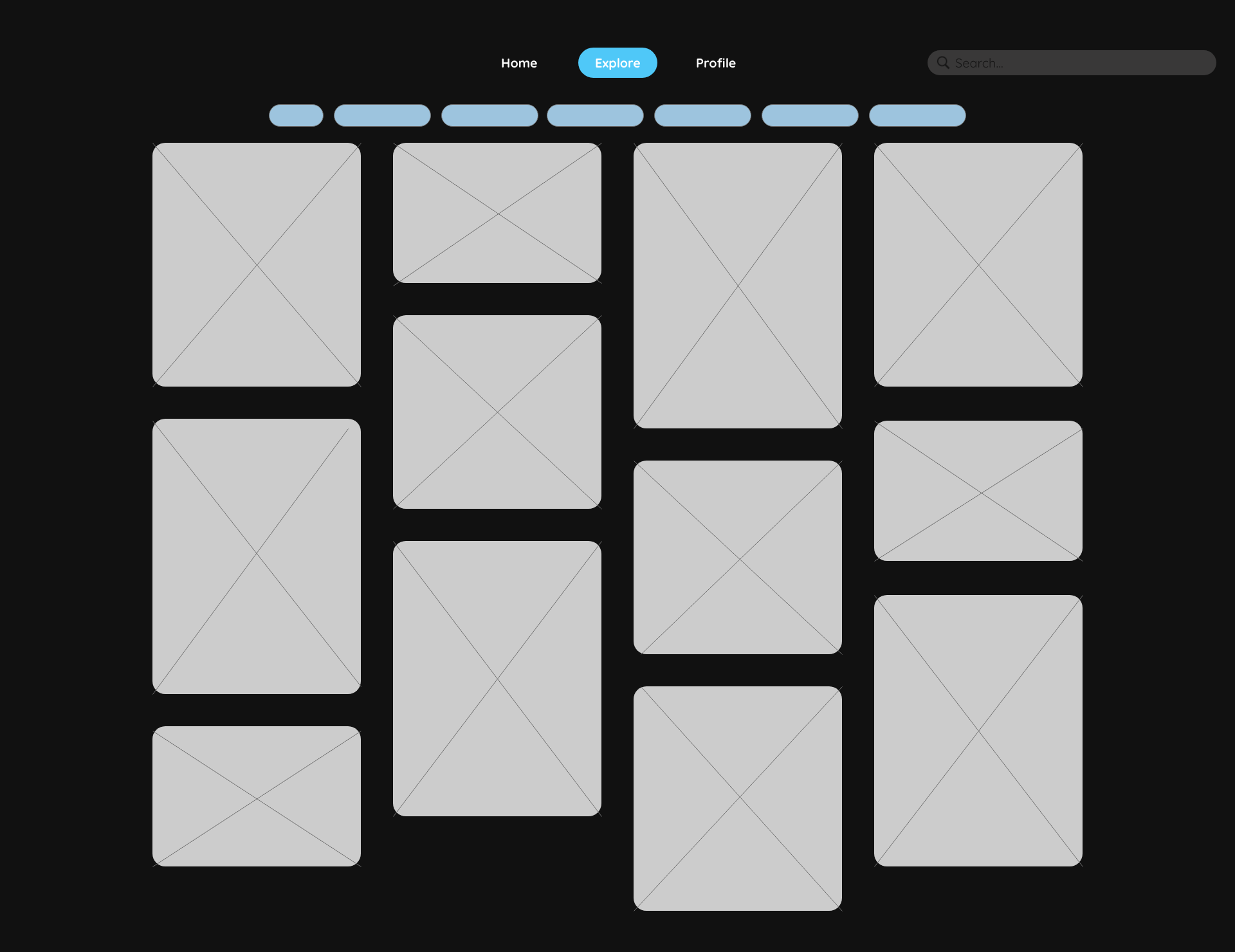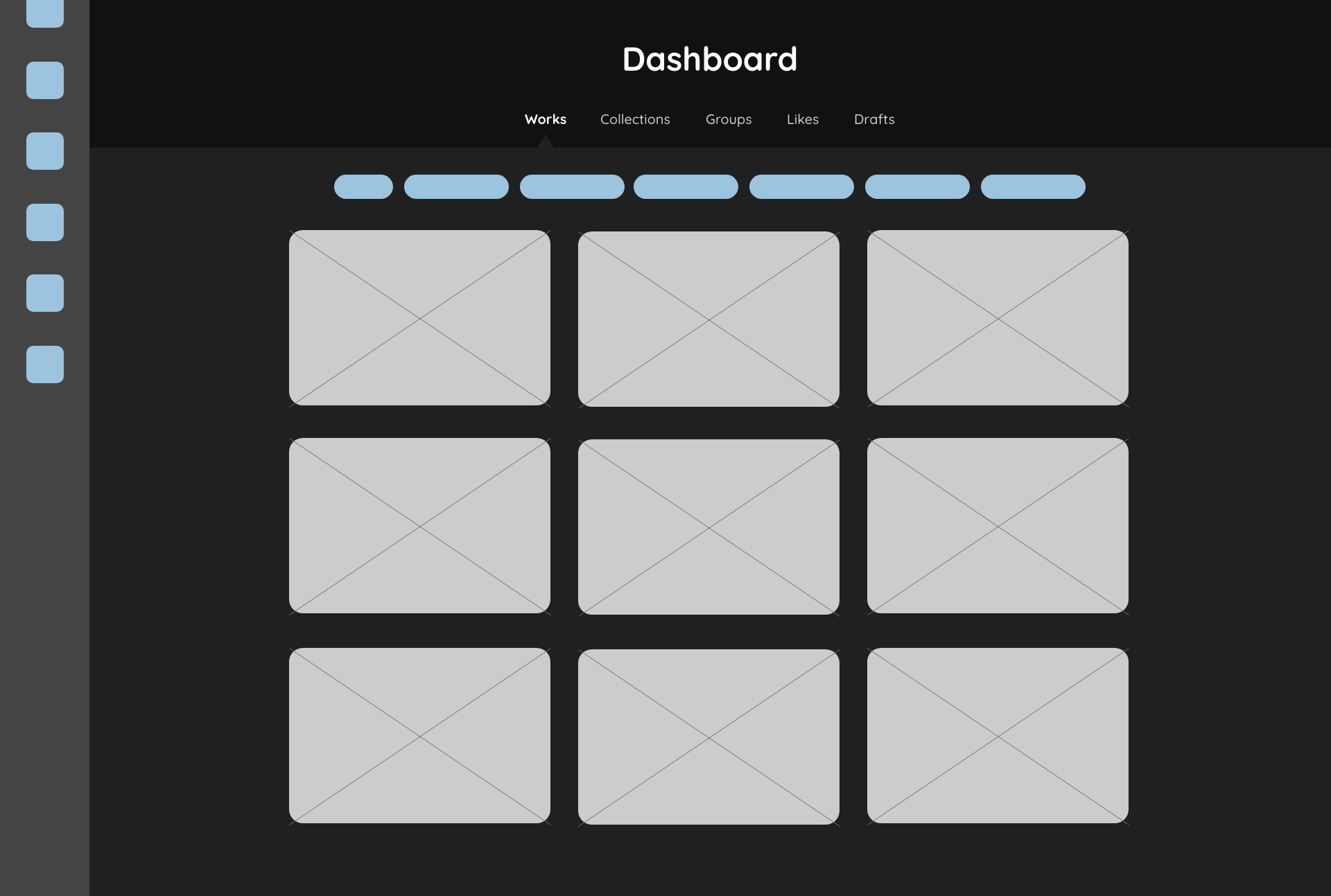 After experimenting with different layouts and weighing pros and cons, I brought my current wireframes to life.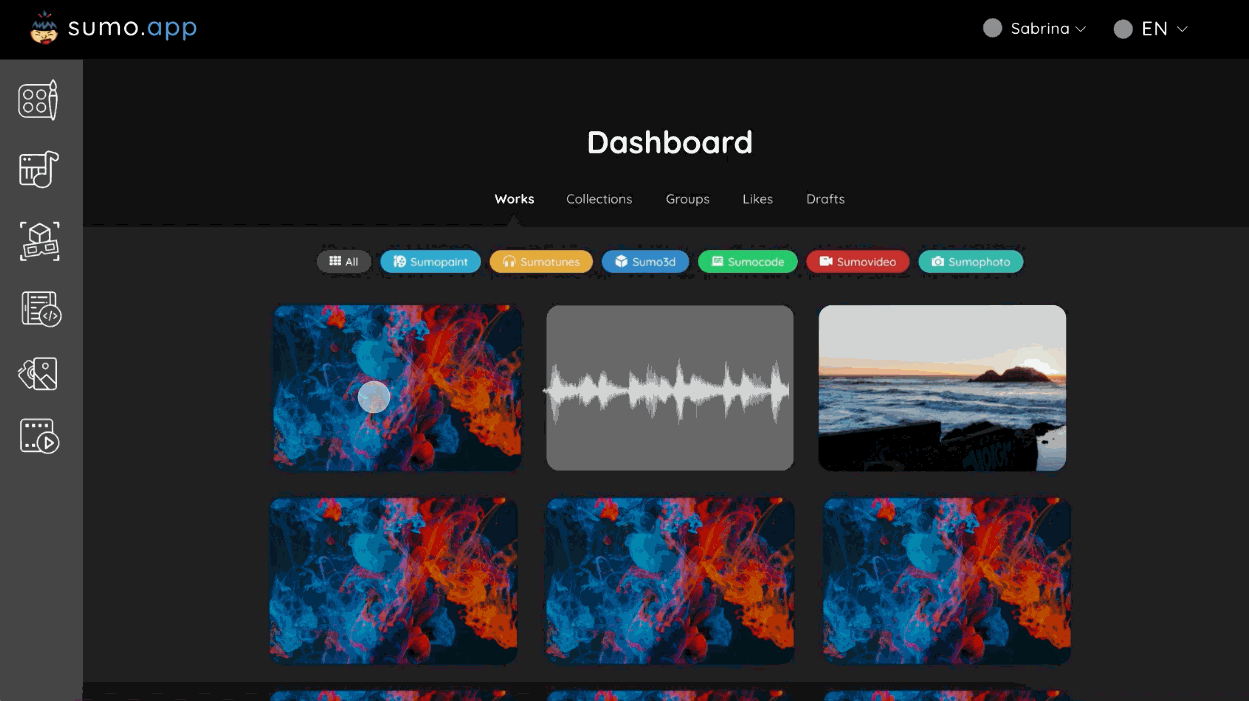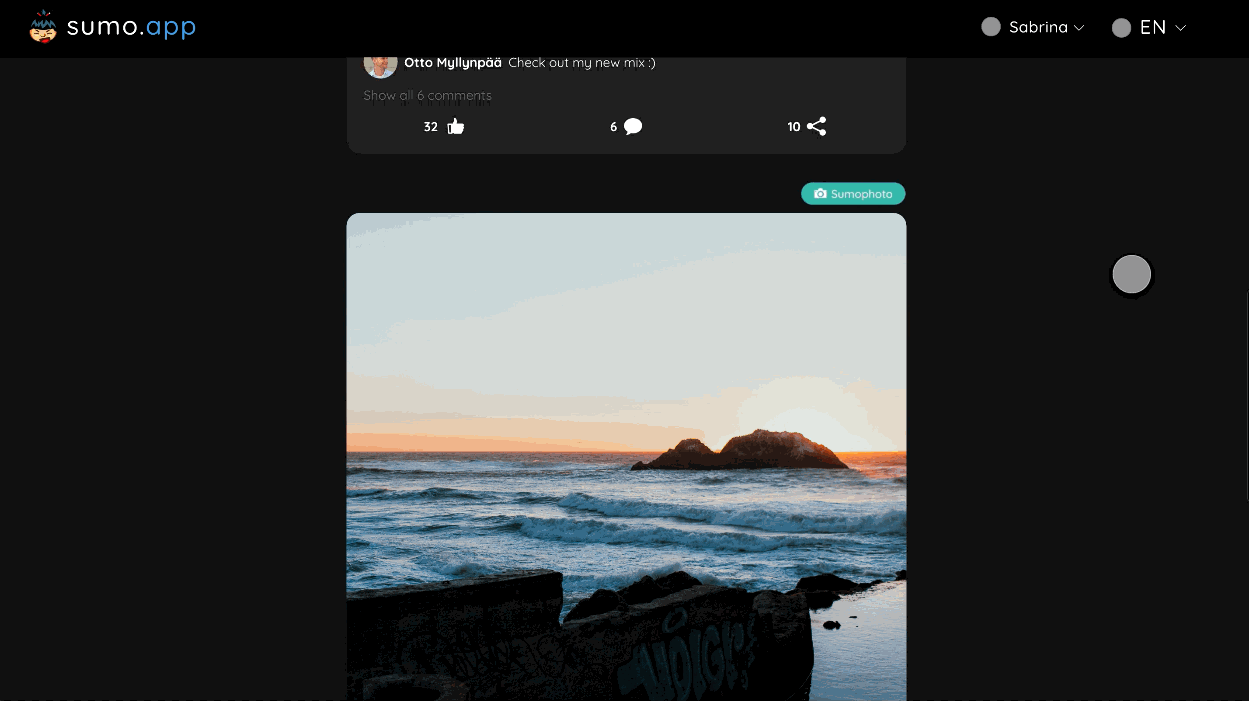 This was my first time doing a UX/UI internship, and I am eager to improve upon my work and continue building my skills. I learned to find a balance between the company's pre-existing brand and vision with my own creative styles, working with various team members to improve each iteration.
Through this experience, I learned the importance of
backing every design choice with research and reasoning
— during my internship, I had the opportunity to directly communicate with users and receive feedback on the usability and intuitiveness of the website, which allowed me to further reflect on ways to improve the user experience and create effective designs.