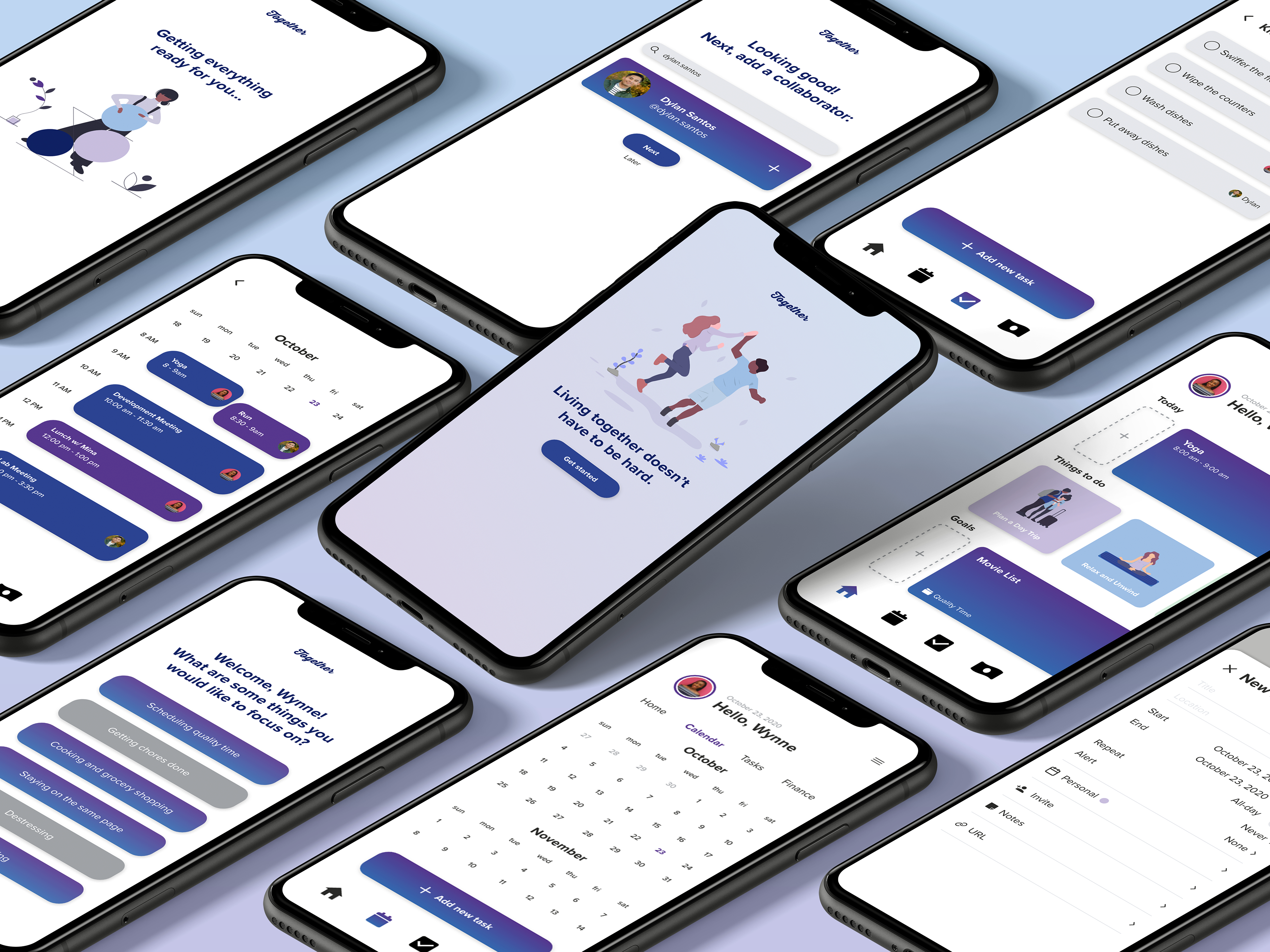 Project
Together is a passion project inspired by the challenges that come with living with others.
Role
UX Designer
Skills
Wireframing, Prototyping, User Research, Interaction Design
Timeline
Fall 2020
Challenge
How might we manage all the struggles of sharing a space with others and coordinating schedules through a centralized app?
Home Screen
See an overview of daily tasks, recommendations for things to do based on your selected focus areas, and goals to accomplish with your partner. 
Calendar Screen
Collaborative calendar to keep track of each other's schedule, account for conflicts, and plan things to do together.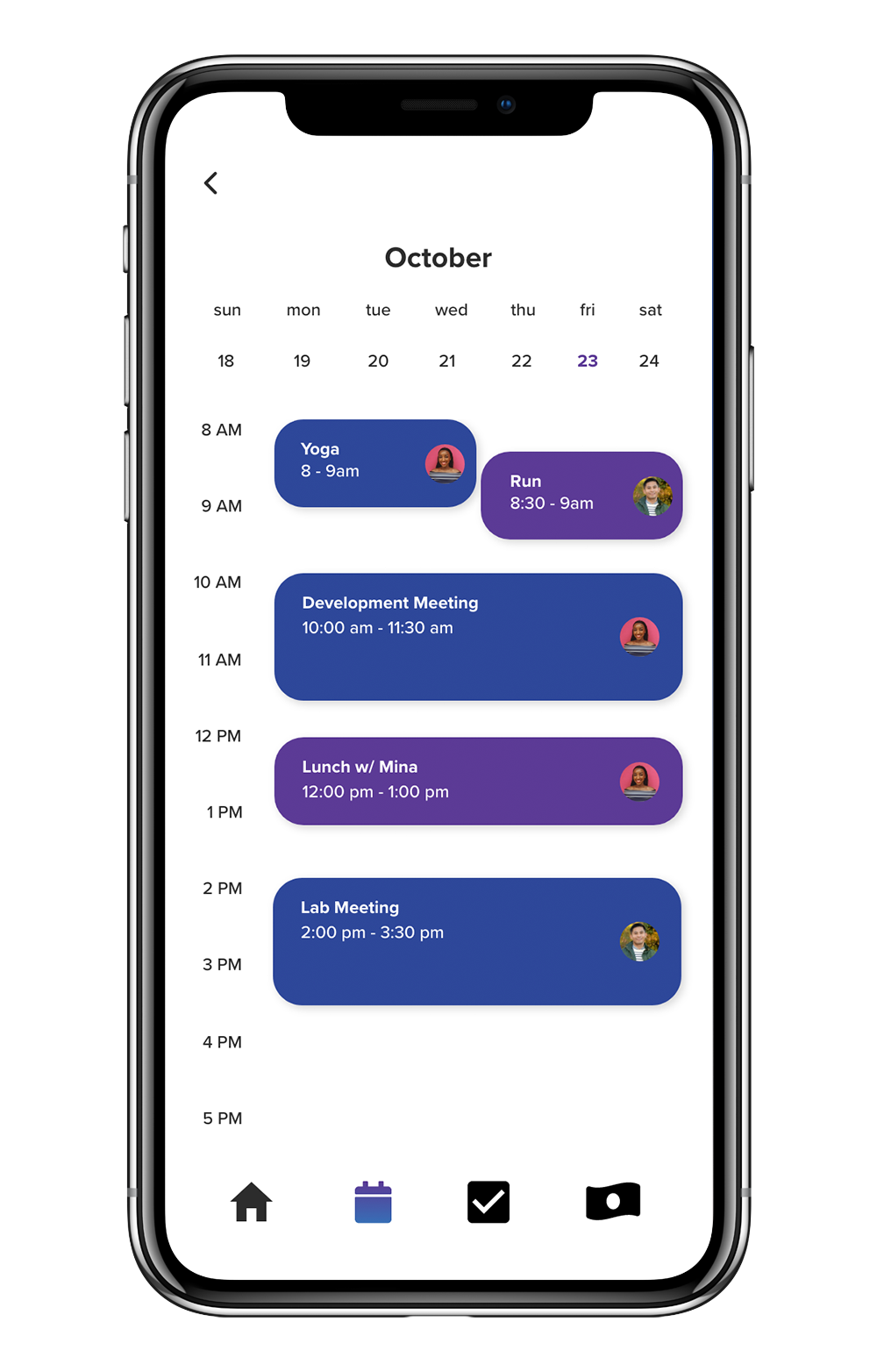 User Research
After conducting one-on-one interviews, I created the following personas.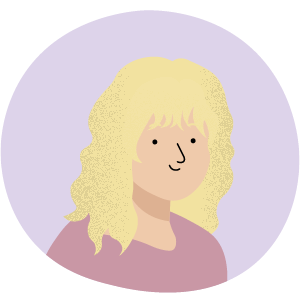 Amanda is a busy undergraduate student who moved into a house with three other friends. They established a chore chart together, but over time, everyone got busy and started forgetting to do their chores. In addition, some of her roommates often forget to pay bills on time, and Amanda has had to spot for them. Amanda is frustrated that her roommates are neglecting their shared responsibilities but is not sure how to confront them.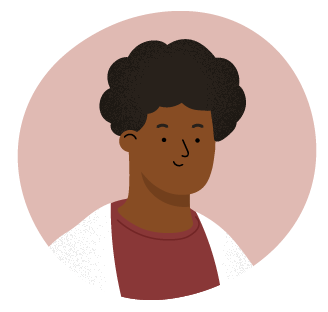 Victor just started his first year of medical school and is living with his long-time girlfriend. Victor is often overwhelmed with work and is having trouble finding a balance between school and maintaining a healthy relationship. He is currently using a calendar to organize his day but sometimes forgets to keep his girlfriend on the same page.
Pain Points
1. Remembering and reminding others to do chores, get groceries, and split bills.
2. Schedu
ling conflicts that lead to miscommunication.
3. Forgetting to make time to relax and hangout.
Comparative Analysis
I conducted an analysis of the most popular collaborative planning app, Cozi.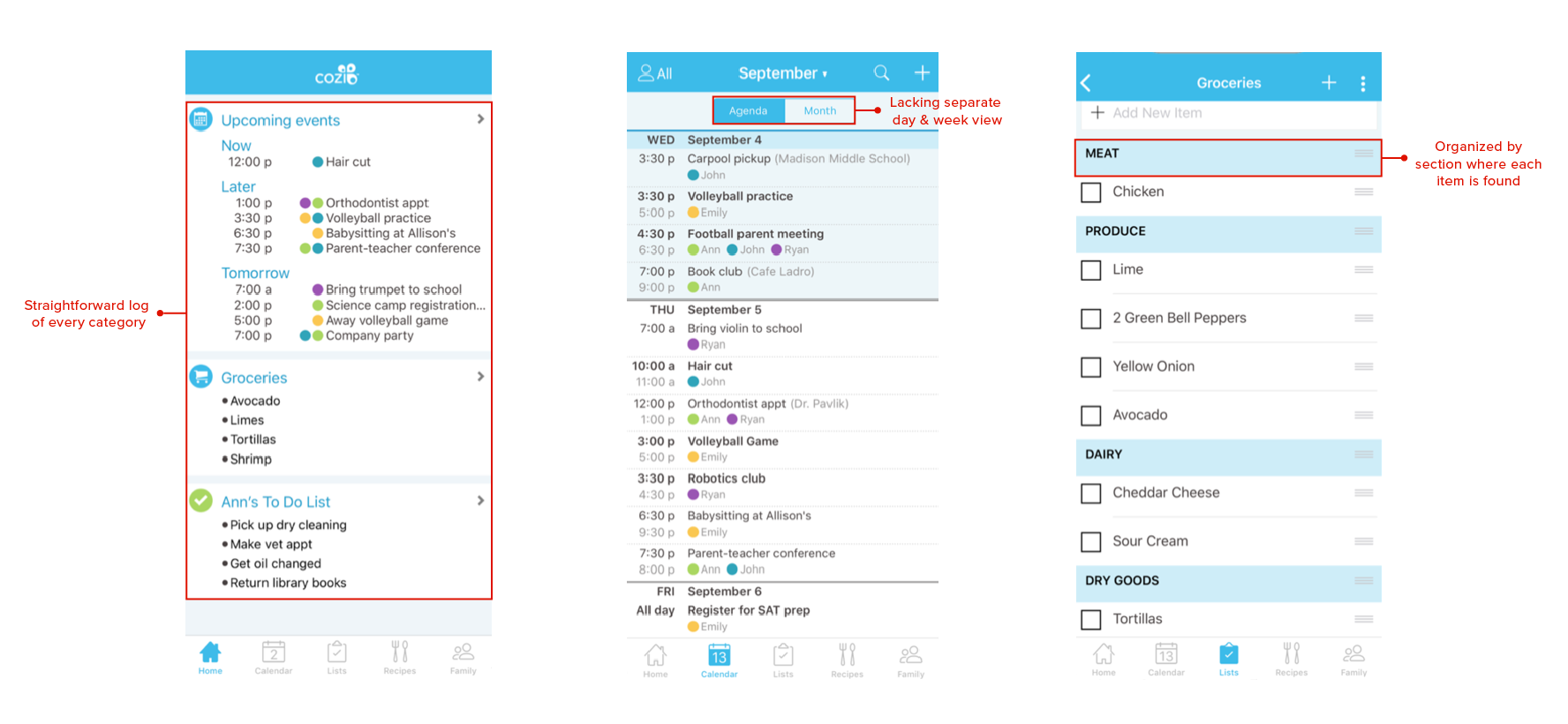 1. The app gets the job done, but the UI could be more intuitive and modernized. 
2. The organization is logical and well-oriented towards its intended audience, which is families.
3. The calendar view is limited and could use more division.
I started off with simple pen-on-paper wireframes to visualize what functions were needed and how the app would come together.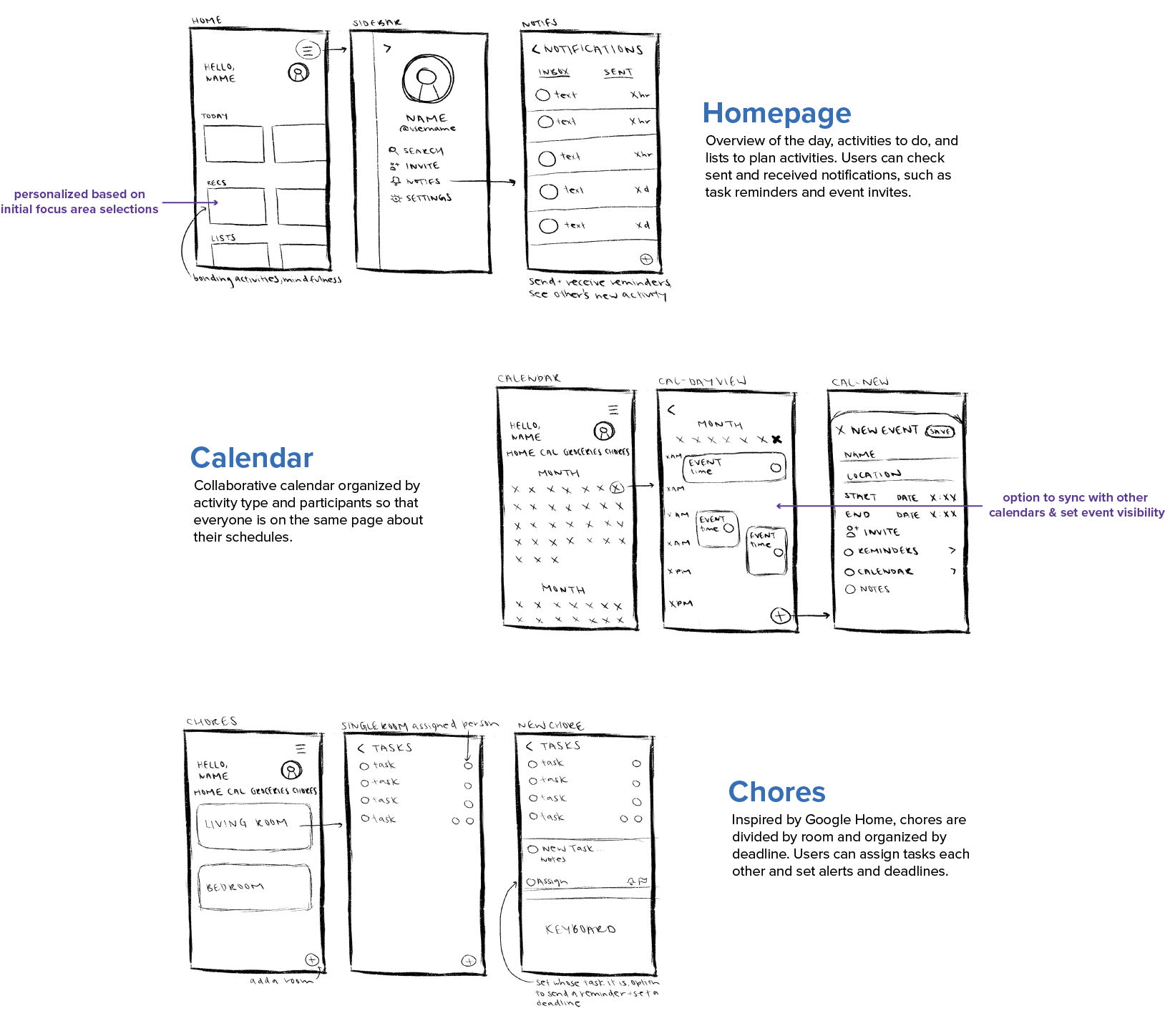 After sketching out the general layout, I created the bare bones structure of major screens, focusing on the functionality and purpose of each screen.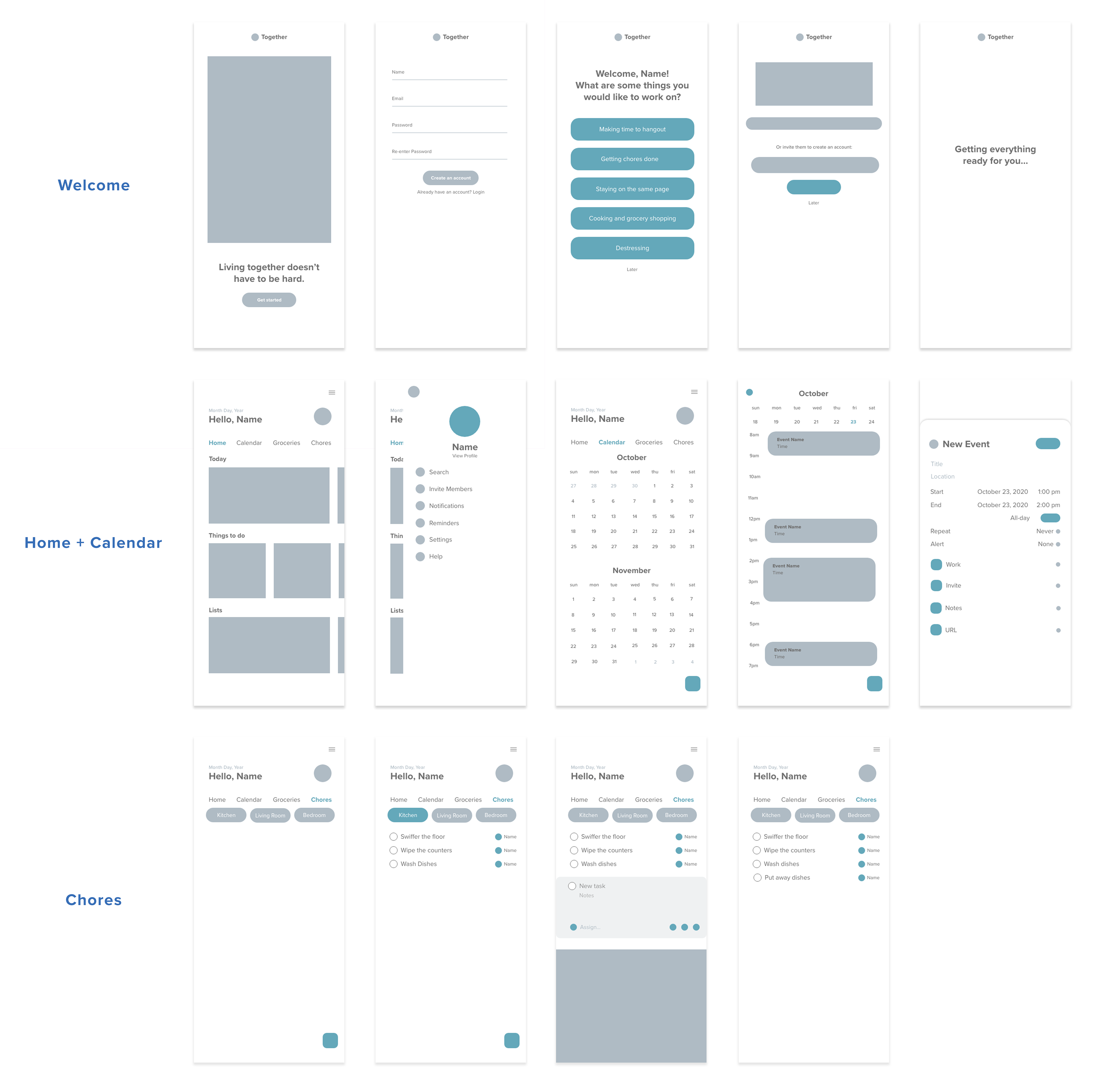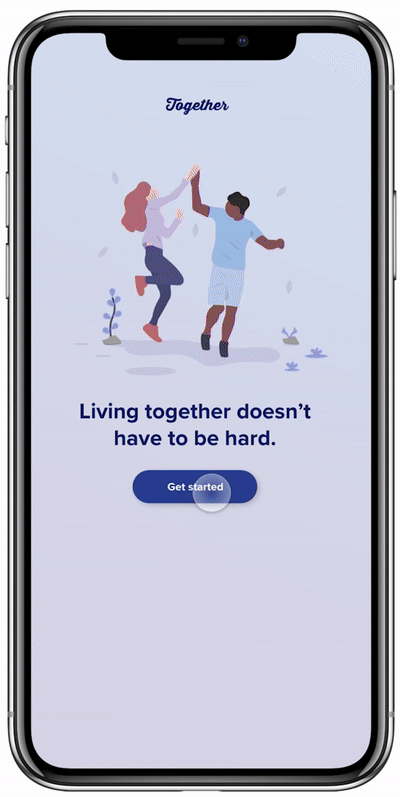 Onboarding
Users are provided a smooth introduction to the app, prompting them to select key focus areas and add collaborators.
Home
Access today's items, recommendations, and goals. The notifications sidebar displays event requests and other notifications.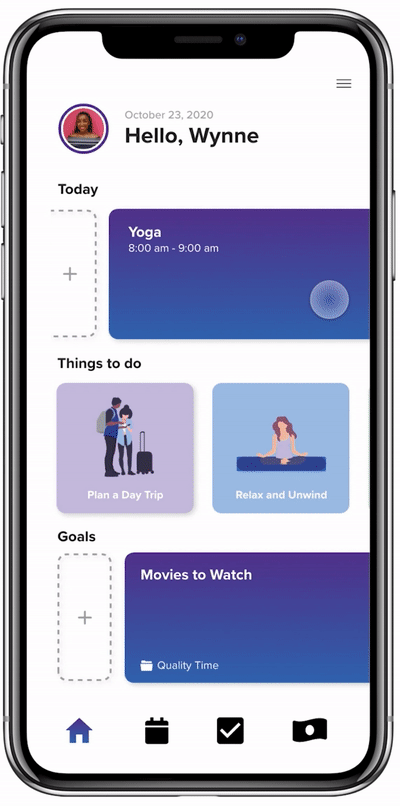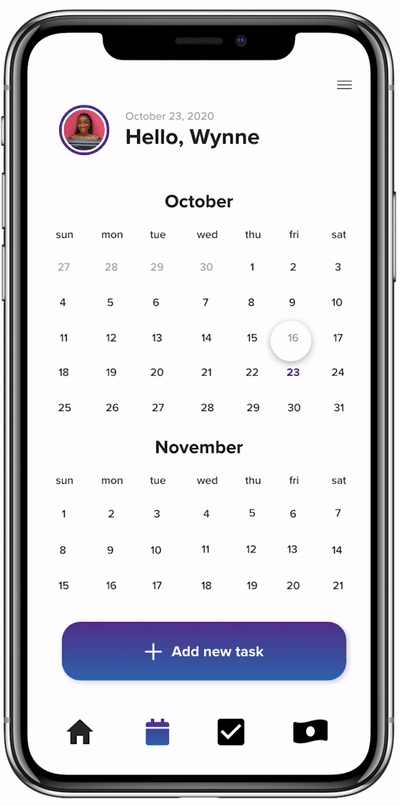 Calendar
Users can create events, invite others, and designate calendar categories. 
Takeaways
1. Never rush into the design process.
 To be honest, I did very little brainstorming and planning before jumping into the design process. I found that without thorough initial planning, it was very difficult to move forward, and I often found details along the way that did not make sense or were not well thought through. I learned the importance of critically thinking through each step of the design process, and that the earlier you are in the process, the easier it is to implement change.
2. Consider whether there is a realistic need for what you are making.
 It is important to think beyond your own perspective — as someone who was experiencing very specific challenges while living with others, I did not properly consider whether there was a need for the product. Many of these functions can easily be accomplished on established calendar apps, and users would not be inclined to adopt an entirely new product. In the future, I will deeply reflect on the purpose of a product before executing the design process.
3. I need to do more projects!!
Each mistake that I made in this project taught me an important lesson about design. It is through this continuous practice, feedback, and reflection process that I can improve.